The Worthy
In a dystopian Arab world, a small group of survivors are infiltrated by two visitors, sparking a deadly game where only one shall be chosen worthy.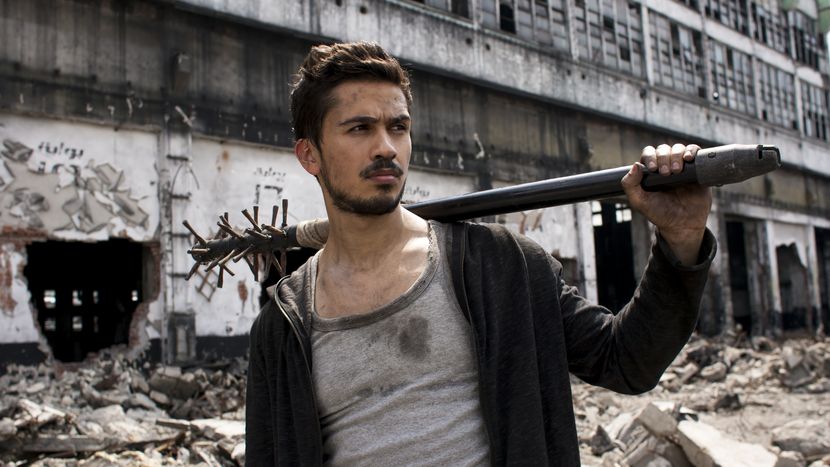 Dir Ali F. Mostafa
Prod Peter Safran, Steven Schneider, Rami Yasin
Scr Vikram Weet
With Mahmoud Atrash, Samer Almasri, Maisa Abd Elhadi
United Arab Emirates 2016
95min
Sales IM Global
These members of the filmmaking team are expected to attend the festival:
Ali F. Mostafa, Director
See the full list of visiting festival guests. Please note that we can't guarantee guest attendance at any particular screening.
Emirati filmmaker Ali F. Mostafa makes his most ambitious, mature film to date with The Worthy, a visually spectacular dystopian take on an Arab world torn apart by social disorder. The Worthy is nothing if not surprising and unexpected. Mostafa has fashioned an end-of-days tale that feels both timeless and utterly contemporary. A prologue shows us a truck driver picking up a hitchhiker. The man, his face hollow with distress, warns the driver to beware the black flags before he disappears into the distance. From there, we jump to the driver, now revealed as Shuaib, living in an abandoned warehouse with his children and a small group of survivors, seeking refuge with the only clean remaining water source in the area. When two visitors infiltrate their compound, they soon become pawns in a test for survival, where only one of them shall be chosen worthy. From this point, a brutal, gripping game of cat-and-mouse ensues. Part social commentary, and part sheer thrill ride, The Worthy is a breathless, audacious ripping up the script of what to expect from an Arabic language film.
Ali Jaafar