The World of Kanako
A wayward ex-detective investigates his daughter's disappearance in this gleefully nasty thriller.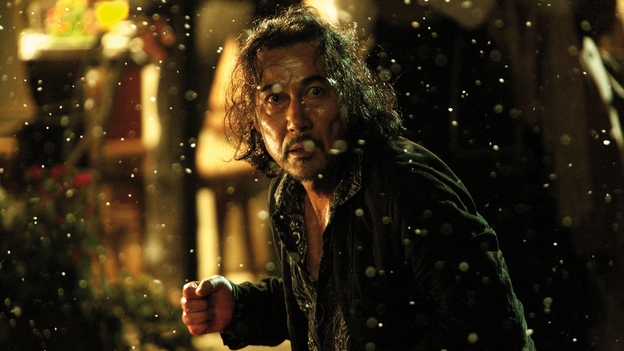 Open image gallery
Director Tetsuya Nakashima
Producer Yutaka Suzuki
Screenwriters Tetsya Nakashima, Miako Tadano, Nobuhiro Monma
With Kôji Yakusho, Nana Komatsu, Satoshi Tsumabuki
Japan

2014

118 mins
UK distribution Third Window Films
Bad cops in cinema. There are your garden variety, on-the-take or displaying a short fuse and violent tendencies. Then there are the crazed nut-jobs whose badge is the only thing keeping them from outlaw status. If you're partial to the latter, you're in for a treat. As recently fired detective Akikazu, Kôji Yakusho gives great psychopath on the rampage: drinking, snorting and pillaging with abandon as he tries to uncover the truth about what happened to his angelic teenage daughter Kanako. Meanwhile, through the flashbacks of a besotted fellow high-schooler, we find that the beguiling Kanako harboured her own share of darkness. Hotly anticipated given the four-year gap since Confessions, director Tetsuya Nakashima (Kamikaze Girls, Memories of Matsuko) returns with gusto and a film invigorated with a playful approach to time and memory. Gleefully nasty.
Kate Taylor