Women Who Kill
A commitment-phobic true crime Brooklyn podcaster fears that her new girlfriend might have a murderous past in this darkly witty relationship comedy-thriller.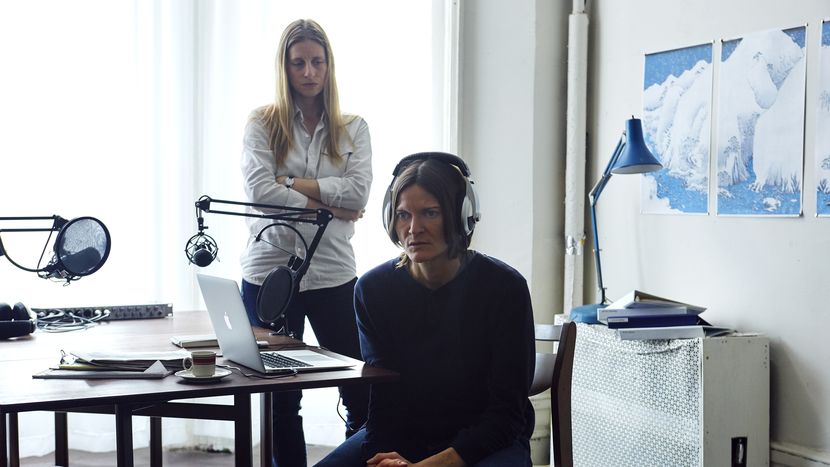 Dir-Scr Ingrid Jungermann
Prod Alex Scharfman
With Ingrid Jungermann, Ann Carr, Sheila Vand
USA 2016
91min
Festivals The Film Collaborative
These members of the filmmaking team are expected to attend the festival:
Ingrid Jungermann, Director
See the full list of visiting festival guests. Please note that we can't guarantee guest attendance at any particular screening.
True crime podcaster Morgan (specialist subject: female serial killers) may be about to get closer to a case than she ever imagined. The more she discovers about the mysterious past of her new lover, the alluring and secretive Simone, the more commitment-phobic Morgan fears for her emotional and physical well-being. Although isn't that true, to varying degrees, of every coupling? Best known for acclaimed web series The Slope (co-created with Appropriate Behaviour's Desiree Akhavan) and F to 7th, writer-director-star Ingrid Jungermann's feature debut is a wickedly sharp dissection of Brooklyn's lesbian scene, deftly weaving droll comedy with psychological thriller. Backed by a fine cast – most notably A Girl Walks Home Alone at Night's bewitching Sheila Vand – Jungermann challenges modern relationship fears of intimacy and commitment, particularly Morgan's blithe assertion that, "I'd rather be with somebody that scares me to death than somebody who bores me to death."
Leigh Singer
Image gallery