Wolf and Sheep
A gently humorous and quietly beguiling portrait of the rituals and traditions of a remote Afghan community, with standout performances from a non-professional cast.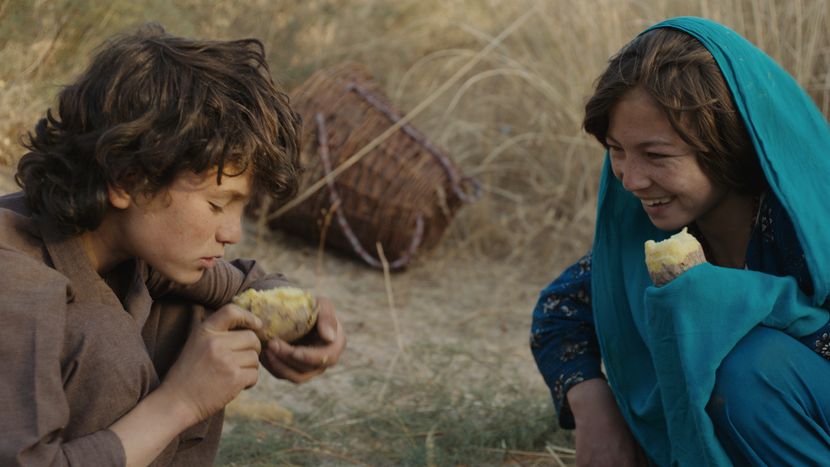 Dir-Scr Shahrbanoo Sadat
Prod Katja Adomeit
With Sediqa, Qodrat
Denmark-France-Sweden-Afghanistan 2016
86min
Sales Alpha Violet
Shahrbanoo Sadat's prize-winning debut feature offers a fresh perspective on life in rural Afghanistan, as seen through the eyes of a hard-working and cheeky group of children. The children's lives may be governed by the demands of shepherding and a labyrinth of rules, but being more-or-less left to their own devices each day there's also a lot of fun to be had. Emboldened by machismo and gossipy bitchiness, the children curse and swear their way through the day, aping the petty conflicts of their elders and recounting cautionary tales of punishment and revenge. And, although girls and boys are not meant to mix, outsiders Sediqa and Qodrat find a joyful freedom in their unique friendship. Inspired by personal experience, writer-director Sadat offers an unflinching view of country life and death, peppered with humour and small but sweet observations, whilst carefully weaving in striking references to the community's richly symbolic and mythical world.
Sarah Lutton