Opening Night Gala
Widows
Academy Award® winner and BFI Fellow Steve McQueen (12 Years a Slave, Hunger, Shame) opens the Festival in pulsating style with this female-fuelled heist thriller that features a cast to die for.
Opening Night tickets for this event at Cineworld are not available to purchase.
Tickets for the Opening Night Gala screening on Wed 10 Oct 19:45 at Embankment Garden Cinema are subject to a BFI Members' ballot to ensure the fairest allocation of tickets. The ballot is now closed.
Dir Steve McQueen
Prod Iain Canning, Emile Sherman, Steve McQueen, Arnon Milchan
Scr Gillian Flynn, Steve McQueen
With Viola Davis, Michelle Rodriguez, Elizabeth Debicki, Cynthia Erivo, Colin Farrell
UK-USA
2018
130min
UK Distribution Twentieth Century Fox
When Veronica's husband (Viola Davis and Liam Neeson, respectively) is killed during a daring heist, she and the wives of the men he worked with discover money was owed to some particularly nasty people. And now they want it back. Where the title 'widows' might suggest women defined by their husbands' absence, McQueen turns this idea on its head as Davis, Michelle Rodriguez, Elizabeth Debicki and Cynthia Erivo find empowerment and unexpected solidarity in tackling their men's unfinished business.
Steve McQueen and co-writer Gillian Flynn (Gone Girl), offer a strikingly contemporary reworking of Lynda La Plante's groundbreaking 1980s television series, relocating the action to Chicago, with a local election exposing race and class conflict, along with political corruption, in urban America. Robert Duvall and Colin Farrell are the Mulligans, heading up an Irish family who've long controlled and enriched themselves from city politics, while Daniel Kaluuya shows vicious bite as a character determined to change the balance of power by any means. An exacting, formally precise filmmaker, McQueen's take on genre was always going to be something special; regular collaborators cinematographer Sean Bobbitt and editor Joe Walker help deliver a sleek and pacey film, with Hans Zimmer's score adding urgency. Always deeply satisfying as a heist film, but never simply that, these ass-kicking widows have some glass ceilings to shatter into a million tiny pieces.
Tricia Tuttle
Additional information
The screenings on Wed 10 Oct (including the Opening Night Gala) and Thu 11 Oct have an audio-description soundtrack for customers who are blind or partially-sighted. Headphones are available on request at the venue.
Opening Night Gala in partnership with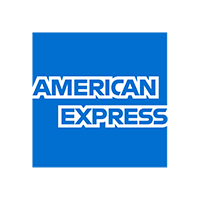 How to book
This year we are delighted to be opening the Festival across two venues, Cineworld Leicester Square and our purpose built state-of-the-art cinema Embankment Garden Cinema. There will be an extended intro at both venues, with director Steve McQueen and members of the cast expected to attend.
Unsold tickets to the Embankment Garden Cinema screening will be released for general sale on Thu 27 Sep. For more details on tickets and how to buy them, visit our tickets page.