Why Be Good?
Colleen Moore stars in this 1929 romantic comedy with a soundtrack full of hot jazz and 1920s dance music, featuring period greats such as Jimmy Dorsey.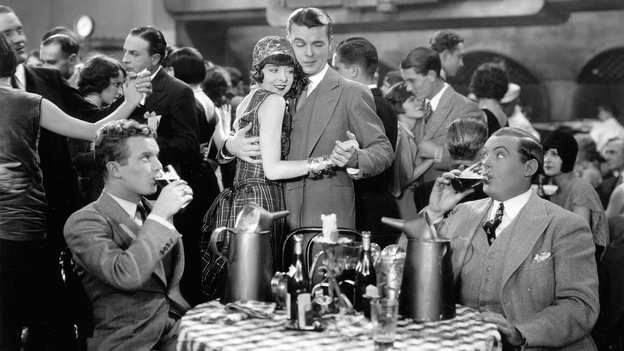 For clarification, the feature film Why be Good? has sound.
Director William A Seiter
Producer John McCormick
Screenwriter Carey Wilson
With Colleen Moore, Neil Hamilton, Bodil Rosing, John St Polis, Edward Martindel
USA

1929

88 mins
UK distribution Park Circus Limited
If you are a fan of Louise Brooks or Clara Bow you'll love Colleen Moore, who is only less well known today because so few of her films are extant. The decades-long struggle to reunite the picture of Why be Good? with its original Vitaphone disc soundtrack is all the more welcome for being such a rare survival. The mute print was held by the film archive in Milan and the 16-inch discs, with exhilarating jazz score and effects, were acquired by the Vitaphone Project. The marriage is a perfect one – an elegant, late silent romantic comedy and a perfectly-synched contemporary music score that would have been tricky to recreate by a musician 80 years on. Moore, 30 going on 15, is dazzling and could never be out-Charleston-ed, even by Clara or the lovely Louise.
Bryony Dixon
Restored by Warner Bros at L'Immagine Ritrovato laboratory.
On with the Dance
Quintessentially 1920s, a beautiful fragment in Pathecolor of Josephine Baker's legendary Plantation Dance from La Revue des Revues.
On with the Dance will be screened with live piano accompaniment by John Sweeney.