White God
Fehér isten
Winner of the Un Certain Regard prize at Cannes, a bold and visceral tale of canine uprising.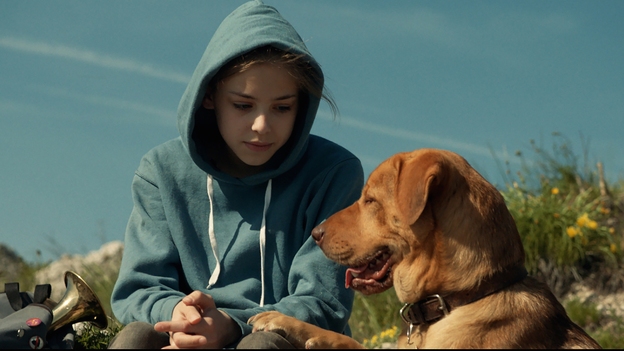 Open image gallery
Director Kornél Mundruczó
Producers Eszter Gyárfás, Viktória Petrányi, Viola Fügen, Gábor Kovács, Fredrik Zander, Malte Forssell, Max Hallén
Screenwriters Kornél Mundruczó, Viktória Petrányi, Kata Wéber
With Zsófia Psotta, Sándor Zsótér, Lili Horváth
Hungary-Sweden

2013

119 mins
UK distribution Metrodome Group Ltd
When tween trumpet-player Lili has to stay with her dad for a few days, he is not interested in taking care of her pet dog Hagen and in a fit of irritation leaves it by the side of the road. Bad idea. This sets off events that lead to a full-scale canine uprising in a film that blends a coming-of-age narrative, political allegory and horror-style revenge. Thrills run the gamut, from scenes of Hagen bonding with fellow street mutts to dramatic chase sequences as the dogs tear through the city, finally taking a gory turn when Hagen reaches breaking point. Filmed with a cast of 100 dogs and featuring staged scenes of animal cruelty, director Kornel Mundruczo has crafted an ambitious, visceral opus, rightfully earning plaudits at Cannes, including the Un Certain Regard prize, as well as the Palme Dog for best four-legged performance.
Kate Taylor