In association with
White Colour Black
A young mixed heritage man confronts the psychological complexities of his identity in this essential, truly cinematic discovery for anyone interested in Black British cinema.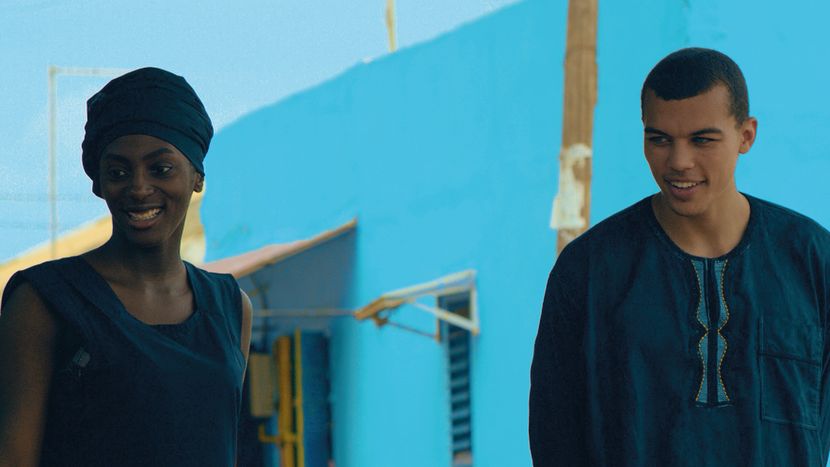 Dir-Scr Joseph a. Adesunloye
Prod Joseph a. Adesunloye, Joy Gharoro-Apkojotor
With Dudley O'Shaughnessy, Yrsa Daley-Ward, Wale Ojo
UK 2016
85min
Sales Ten10 Films
These members of the filmmaking team are expected to attend the festival:
Joseph Adesunloye, Director; Damian Antochewicz, Producer; Joy Gharoro-Akpojotor, Producer; Dudley O'Shaughnessy, Lead Cast
See the full list of visiting festival guests. Please note that we can't guarantee guest attendance at any particular screening.
'Where are you from? No, but where are you really from?' This question will be familiar to any person of colour, a member of the global diaspora. It's a question at the heart of Joseph a. Adesunloye's striking debut, which follows Leke (Dudley O'Shaughnessy), a mixed heritage man living in London. A successful photographer, Leke's privileged lifestyle allows him to navigate his Black British identity largely on his own hedonistic terms. But when a message from Senegal calls him 'home', Leke must confront the psychological intricacies of his heritage and forge a new sense of self. Moving from brooding London's cityscapes to an almost trancelike stillness as Leke travels through to his Senegalese village in Popenguine, Adesunloye skilfully evokes the internal dichotomy Leke faces. Featuring excellent performances from O'Shaughnessy, Yrsa Daley-Ward and Wale Ojo, White Colour Black is an essential, truly cinematic discovery.
Jemma Desai
Image gallery