White Bird in a Blizzard
Celebrated indie filmmaker Gregg Araki returns with a lyrical and impressionistic adaptation of Laura Kasischke's novel.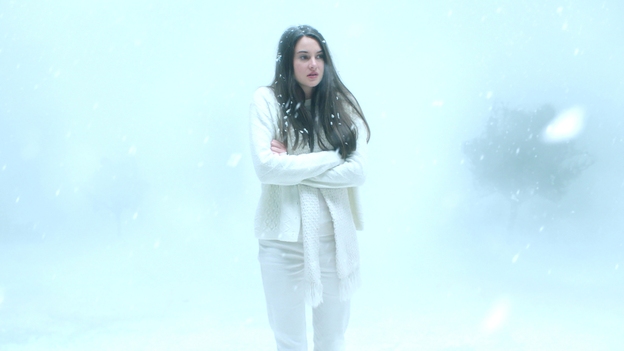 Open image gallery
Director Gregg Araki
Producers Pascal Caucheteux, Sebastien K. Lemercier, Alix Madigan-Yorkin, Pavlina Hatoupis
Screenwriter Gregg Araki
With Shailene Woodley, Eva Green, Christopher Meloni, Gabourey Sidibe
USA

2014

90 mins
UK distribution Altitude Film Distribution
As soon as the Cocteau Twins' shoegazing 'Sea Swallow Me' kicks in over the luminous haze of the opening credits, it's clear we're in Gregg Araki territory, and with his latest creation the New Queer Cinema alumna continues to explore his favourite obsessions; sex, mortality and adolescence. An impressionistic adaptation of Laura Kasischke's novel, the film follows Kat, a sexually adventurous teen dealing with the fallout from her mother's unexplained disappearance. Battling her own teenage crises, Kat must make sense of her broken family, and face the dark realities that exist at its core. Styled with a dreamy sense of hyper-reality, and featuring a deliciously unhinged performance from Eva Green, White Bird in a Blizzard is every bit as formally exciting as we would expect from Araki, and every bit as rebellious in its examination of the agonies and ecstasies of young adulthood.
Michael Blyth