We Come as Friends
South Sudan is the focus of acclaimed filmmaker Hubert Sauper, as he uncovers the avarice in the fight over the country's rich natural resources.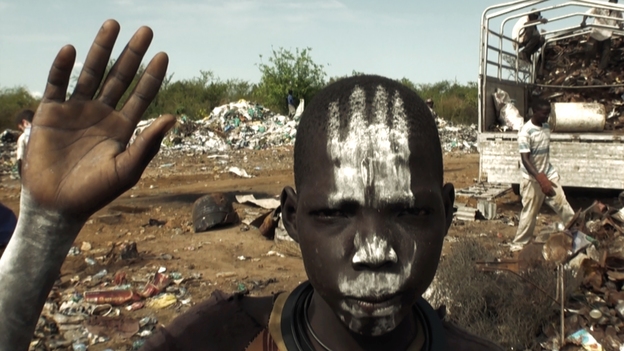 Open image gallery
Director Hubert Sauper
Producers Hubert Sauper, Gabriele Kranzelbinder
Screenwriter Hubert Sauper
France-Austria

2014

105 mins
Sales Le Pacte
Following his critically acclaimed Darwin's Nightmare, Sauper is back with another fascinating documentary. We Come as Friends offers a unique perspective on Western avarice and the persistent abuse of politically fragile countries that possess an abundance of resources. South Sudan became the world youngest nation when it became independent in 2011. Sauper arrives to witness a country with a very uncertain future, but whose resources have attracted interest from a variety of characters. He interviews a local chief whose land is about to be appropriated, politicians seeking renumeration for their support of different projects, American evangelists intent on winning hearts and minds, international bureaucrats, Chinese labourers and more than a few dodgy-looking businessmen. Sauper is a skilled filmmaker whose work succeeds in sifting through details to expose the grand narrative of industrial colonialism, whilst never losing sight of the individuals whose lives are irrevocably damaged by greed. We Come as Friends is an intense and daring piece of filmmaking.
Keith Shiri