We Are X
The startling story of X Japan, the most influential rock band you may have never heard of!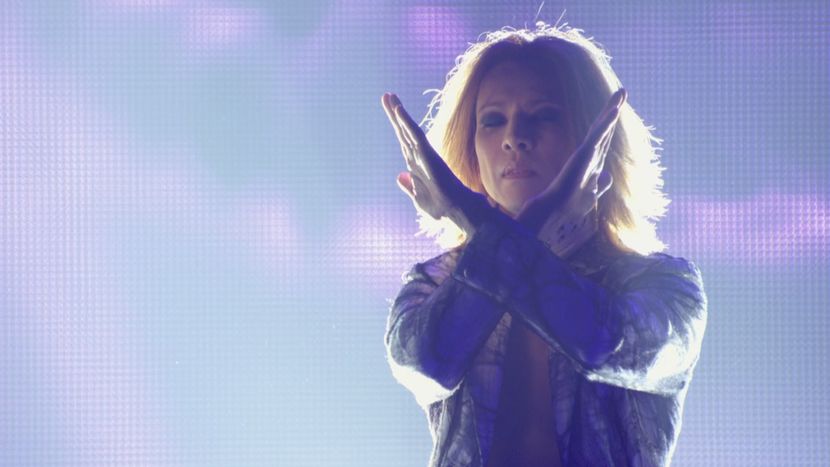 Dir Stephen Kijak
Prod John Battsek, Diane Becker, Jonathan McHugh, Jonathan Platt
With Yoshiki, Toshi, Hide, Taiji, Pata, Sugizo, Heath
UK-USA-Japan 2016
102min
Sales Mongrel International
These members of the filmmaking team are expected to attend the festival:
Diane Becker, Producer; Robert Brown, Crew; Stephen Kijak, Director; Yoshiki , Documentary Subject
See the full list of visiting festival guests. Please note that we can't guarantee guest attendance at any particular screening.
Stephen Kijak's film about Japanese glam metal rockers X Japan possesses a quality of the unreal. So much so that it wouldn't be too difficult to believe it's a rock spoof a la Spinal Tap. But it's all true, which is what makes this film quite so incredible. X Japan are their country's most successful band, having sold over 30 million albums of a brand of heavy metal that somehow blends thrash, glam, death and soft metal into one intoxicating brew that's adored by their hordes of fervent fans. They also established the 'visual kei' look, which combines outlandish, manga-esque sci-fi outfits with heavy make-up and extravagantly sculpted hair. It's a gloriously confrontational look whose influence has spread far beyond Japan. They split at the height of their success in the late 1990s, but with word that they were planning a reunion concert, Kijak set about documenting the band's tumultuous history, from their early days to their typically over-the-top show at Madison Square Garden.
Stuart Brown