The Way He Looks
Hoje Eu Quero Voltar Sozinho
A blind teen boy falls in love with the new guy at school in Daniel Ribeiro's heart-warming charmer.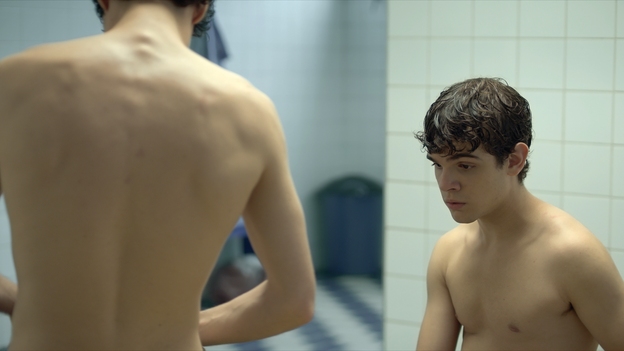 Open image gallery
Director Daniel Ribeiro
Producer Diana Almeida
Screenwriter Daniel Ribeiro
With Ghilherme Lobo, Fabio Audi, Tess Amorim
Brazil

2014

95 mins
UK distribution Peccadillo Pictures
Adapted from his own award-winning short, first-time feature filmmaker Daniel Ribeiro more than lives up to his early promise with this beautifully realised and effortlessly romantic tale of the joys and woes of young love. Blind since birth, high school student Leonardo spends all his time with devoted best friend Giovana. Dependant on each other in different ways, the duo's harmony is interrupted by the arrival of handsome new student Gabriel. As the two boys form a close friendship, Giovana begins to feel ostracised. Now Leonardo must make sense of his feelings towards Gabriel and work out how to save his friendship with Giovana. With love stories so often told through the exchange of furtive glances and lustful looks, Ribeiro finds imaginative ways to convey romantic desire without the luxury of sight. Aided by three beautifully nuanced performances from the young leads, this is cinema of pure joy, pitched to perfection and overflowing with charm and sensitivity.
Michael Blyth
The screening on Thursday 9 October will be BSL interpreted.