War Book
A tense British political drama about a secret nuclear protocol from the 50s that's put through its paces in the back rooms of Parliament to test real-world scenarios.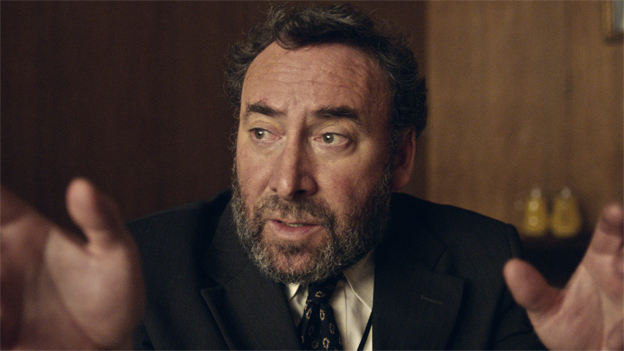 Director Tom Harper
Producers Lauren Dark, Tom Harper
Screenwriter Jack Thorne
With Sophie Okonedo, Ben Chaplin, Antony Sher
UK

2014

95 mins
Sales K5 International
In a contemporary Commons briefing room, a government minister and several aids enact the 'war book' exercise: a protocol written in the 1950s which is periodically played out to test post-nuclear scenarios. Low-budget but high-concept, War Book is a terse drama of interpersonal politics with rat-a-tat-tat dialogue and sharp performances. (12 Angry Men, Sleuth and The Deal all feel like reference points.) Created by some of the UK's most promising talents in down time between other projects, director/producer Tom Harper (Scouting Book for Boys, Woman in Black 2), screenwriter Jack Thorne (Skins, Scouting Book) and producer Lauren Dark bring together a top notch cast (including Sophie Okonedo, Ben Chaplin and Kerry Fox). Cold war anxiety is given contemporary relevance in this exploration of government arrogance and lack of accountability, and the terrifying fragility of world order when faced with the abyss of mutual destruction.
Tricia Tuttle