The Wailing
Goksung
A policeman investigating a string of mysterious deaths in a sleepy Korean village finds himself facing an ancient, unimaginable evil.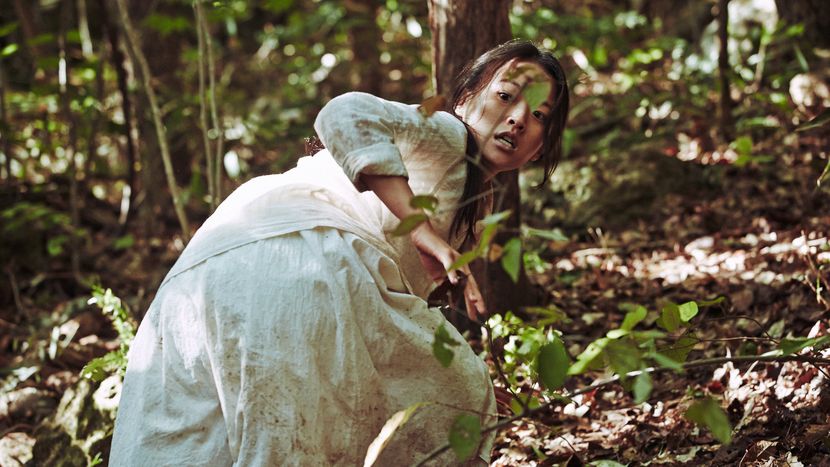 Dir-Scr Na Hong Jin
Prod Suh Dong Hyun, Kim Ho Jung
With Kwak Do Won, Hwang Jung Min, Jun Kunimura
South Korea 2016
156min
UK Distribution Kaleidoscope Pictures Entertainment
After his 2008 serial-killer thriller The Chaser and 2010 crime drama The Yellow Sea, Na Hong Jin's third feature switches genres once again. This time it's a full-throttle supernatural epic. It begins with a spate of killings that may or may not be connected to a mysterious Japanese man who has moved into the outskirts of the town of Goksung. As Jong-goo (Kwak Do Won), a well-meaning but bumbling local cop begins to investigate, he finds that his pre-teen daughter may have fallen under the stranger's spell. Jong-goo calls on a charismatic shaman (Hwang Jung Min), but his intense exorcism ritual threatens to worsen the situation. From here, all hell breaks loose, as Jong-goo faces the ultimate evil in a spine-chilling horror fantasy that gathers the momentum of an runaway train, transforming from a rustic noir into an occult free-for-all. It's as if Rosemary's baby had grown up, left home, dropped acid and joined the circus.
Damon Wise
Image gallery