Villa Touma
Black comedy about an orphaned teenager goes to stay with her three spinster aunts, who embark on an obsessive quest to find her a husband.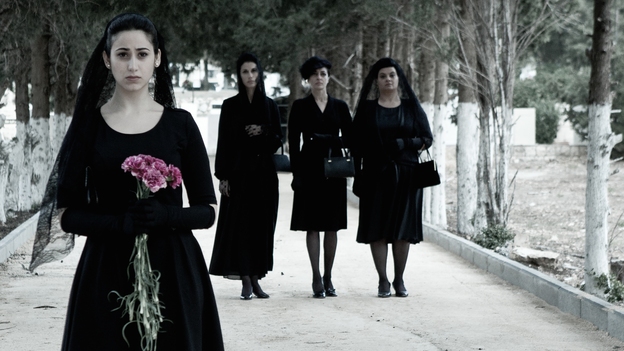 Open image gallery
Director Suhra Arraf
Producer Suhra Arraf
Screenwriter Suhra Arraf
With Nisreen Faour, Ula Tabari, Cherien Dabis

2014

85 mins
Production company Bailsan Film Production
Award-winning screenwriter Suha Arraf makes her directing debut with a black comedy about a young girl, Badia, who goes to live with her three unmarried aunts following the death of her parents. The three spinsters, heirs to an aristocratic Christian Palestinian family, live in a bubble by design. Unable to come to terms with the reality of the world outside them, particularly life under occupation and the exodus over the years of their well-to-do neighbours, the women cling desperately to memories of a dimly remembered past. Badia's arrival shakes up the status quo. Unwilling to allow her to fall to the same lonely fate they find for themselves, the woman make it their mission to marry Badia off, dragging her to every funeral, wedding and church mass. Opening themselves to the world does come at a cost, as Arraf skilfully weaves a tale of loss and sorrow with wickedly humorous moments.
Ali Jaafar