Very Big Shot
Film Kteer Kbeer
Hilarious black comedy about a Beirut drug dealer trying to go legit for the sake of his two brothers finding himself at odds with his crime boss.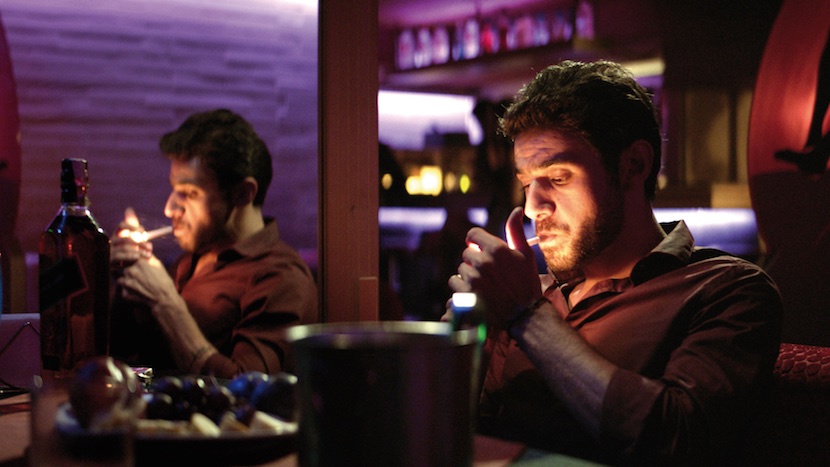 Director Mir-Jean Bou Chaaya
Producers Lucien Bou Chaaya, Christian Bou Chaaya, Mir-Jean Bou Chaaya
Screenwriters Mir-Jean Bou Chaaya, Alain Saadeh
With Alain Saadeh, Fouad Yammie, Marcel Ghanem
Lebanon-Qatar 2015
107 mins
Sales Be For Films

Lebanese director Mir-Jean Bou Chaaya's debut feature almost defies categorisation. By turns a suspenseful crime thriller, social satire and laugh out loud comedy, Bou Chaaya displays a deft sleight of tone that befits as contradictory and seductive a land as his native Lebanon. Very Big Shot opens with a bang, literally, as three brothers find themselves in the middle of a struggle with an armed man. One of the brothers Ziad shoots the man dead. His brother Jad, however, takes the fall and is sent to jail. Cut to five years later. In the intervening years, Ziad has turned their modest family bakery into a drug dealing hub for a local gangster. With Jad's imminent release, however, he wants to go legit, much to the chagrin of his boss, who asks him to do one last drop off as a personal favour. When that drop off is across the border in war-torn Syria, anything can happen. And it does, as Bou Chaaya defies expectations to create a memorable, hugely impressive and enjoyable caper.
Ali Jaafar
Image gallery