Venues
Join us at our fabulous festival venues in London and across the UK.
London venues
Around the UK
Broadway Cinema, Nottingham
Chapter, Cardiff
Edinburgh Filmhouse
Glasgow Film Theatre
HOME, Manchester
Queen's Film Theatre, Belfast
Showroom Cinema, Sheffield
Tyneside Cinema, Newcastle upon Tyne
Warwick Arts Centre
Watershed, Bristol
See all festival films playing across the UK.
Age restrictions
Children under 15 are not permitted to attend any festival screenings unless the film has received a lower BBFC certificate or is part of our designated family strand.
Some films in the festival programme are only suitable for over 18s due to graphic content. Films containing graphic material are indicated as clearly as possible on our website and will be flagged when purchasing tickets. More detailed information about the nature of individual works can be found in our brochure programme notes.
Anti-piracy policy
Cameras are not permitted in festival screenings. Recording sound, taking pictures or filming during the screening is illegal and any person caught in the act of filming will be immediately expelled and pirated material seized. They may also be subject to legal action.
Film and audio recording
Many festival events are filmed/audio-recorded. By entering festival venues, you are consenting to such filming/audio recording and its subsequent use by the BFI and trusted third parties. Please contact the venue manager if you have any concerns.
Admittance
Late admittance is at the discretion of venue staff and you may be directed to alternative seating or not admitted at all.
Ticket collection
Up until 6 October, festival tickets can be collected from the BFI Southbank Box Office counter 11:30-20:30 daily. From 6 to 17 October the BFI Southbank box office will be open daily from 11:00 until 10 minutes after the last film starts.
Alternatively, you can collect your tickets on the day of the performance at the relevant venue from one hour before the performance.
This does not apply to our LFF Expanded venues where there are no ticket collection facilities and you will be admitted by eticket or your name will be sufficient to gain entry.
We're also issuing etickets for this festival, so if you have chosen this option you can either show your PDF on your smart phone or print out the eticket and go straight to the entry doors of your screen without needing to collect tickets at the venue box office. This applies to all venues hosting the BFI London Film Festival.
Visit our ticket booking page.
Missed out?
Extra tickets are released later in September, or try our returns queue at the venues 45 minutes before the start time.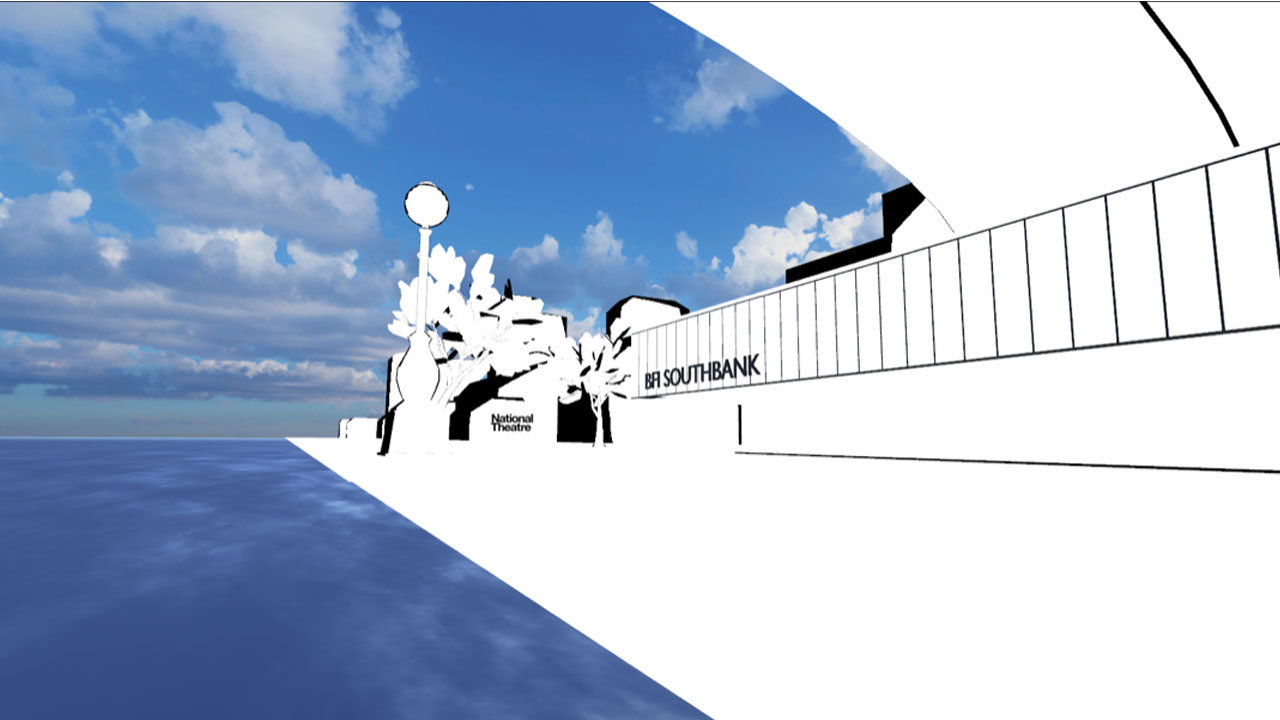 The Expanse
Explore our free virtual exhibition space that anyone in the world can access using their VR headset or computer.
Find out more
BFI Player
Prefer tuning in from the comfort of your home? Check out the line-up of films on BFI Player.
Find out more