The Vanquishing of the Witch Baba Yaga
Documentarian Jessica Oreck's extraordinary, thought-provoking meditation on the nature of civilization, progress, folklore and collective memory.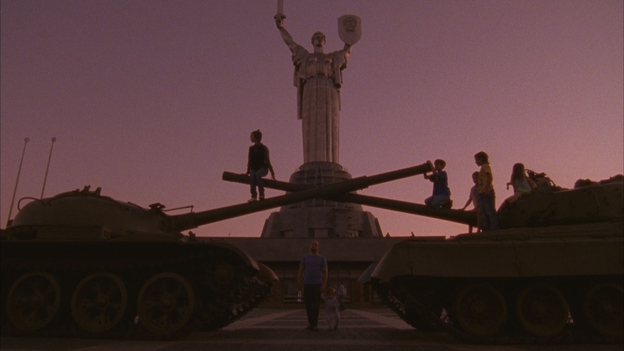 Open image gallery
Director Jessica Oreck
Producers Jessica Oreck, Dan Cogan
Screenwriter Jessica Oreck
USA-Russia-Poland

2014

73 mins
Production company Myriapod Productions
Like director Jessica Oreck's previous documentary Aatsinki: The Story of Arctic Cowboys (LFF 2013), this ambitious film is an immersive rather than scripted experience. Essentially a meditation on the tensions between modernisation, civilisation and the power of the natural world, Oreck locates 'Eastern Europe some time after the twentieth century' as an arena in which to explore ideas. In this mesmeric and at times almost abstract piece, Oreck carefully employs images of, and musings on, cultural development around the re-telling (through semi-animated drawings) of a dark Slavic folk tale. Influential thinkers such as Theodor Adorno and Bruno Bettelheim inspire the intellectual core of the film, which is mainly expressed through voiceover narration. And although many challenging ideas are explored, Oreck's lightness of touch, skilful editing and atmospheric scoring ensures it doesn't feel heavy or worthy. Quite the opposite – this is an enthralling and affecting film.
Sarah Lutton