Under Electric Clouds
Pod electricheskimi oblakami
Alexey German Jr's complex and visually compelling portrait of a Russia 'crucified between past and present' combines seven stories in a portrait of an absurd reality.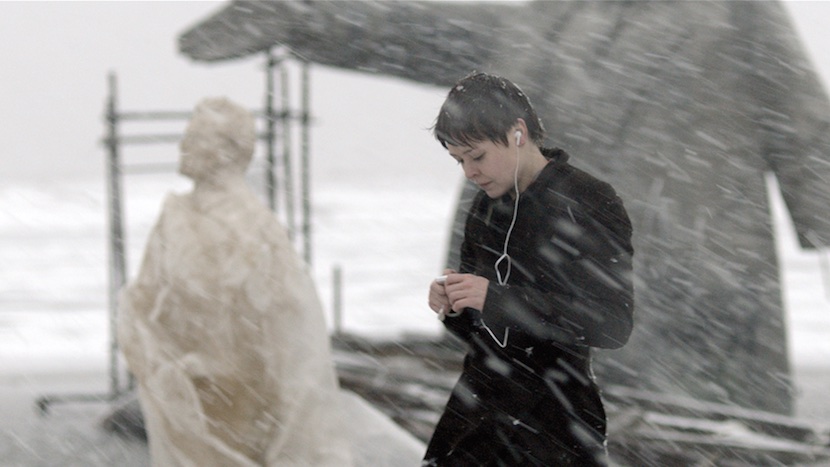 Director Alexey German Jr.
Producers Artem Vasilyev, Andrey Savelyev, Ruslan Nasibulin
Screenwriter Alexey German Jr.
With Louis Franck, Merab Ninidze, Chulpan Khamatova
Russia-Ukraine-Poland 2015
137 mins
Sales Films Boutique
Alexey German Jr's remarkable film takes place in Russia in 2017, 100 years after the October Revolution. It appears as a country 'crucified between past and present'. Set against a wintry landscape, the film combines different locations in one imaginary reality. The characters in its seven 'stories' include a Kyrghiz construction worker, the heirs to an oligarch who has been framed, a real estate lawyer with a recurrent dream, a museum guide who once stood alongside Yeltsin in 1991 and an architect contemplating his transient success. Past culture (Tolstoy, Malevich, Solzhenitsyn) seems to confront a new reality (Metallica, Elves vs Orcs, Mickey Rourke's dog). A younger generation knows nothing of history and is open to revisionist views of the past. The film presents a complex and reflective mosaic, stunningly shot and choreographed. Sometimes recalling the work of Antonioni or Angelopoulos, it is enigmatic, absurd, bleak and thought provoking.
Peter Hames
Image gallery