Two Lovers and a Bear
The director of War Witch delivers a tragic story, with unexpected textures and twists, about two damaged lovers in an icy outpost.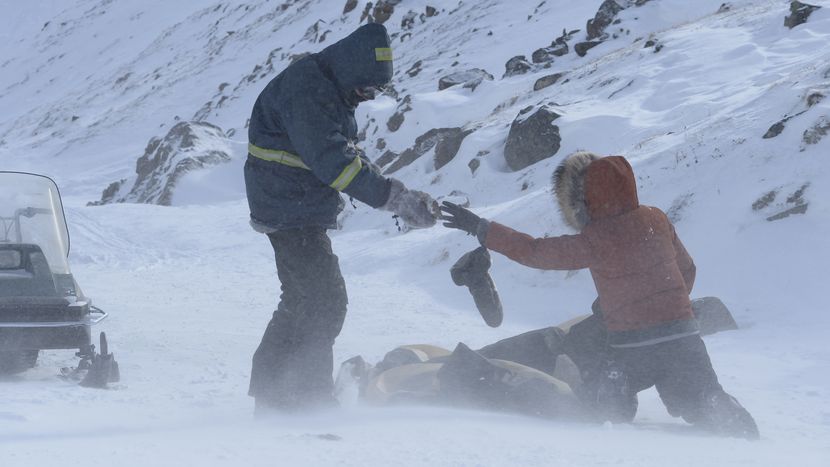 Dir-Scr Kim Nguyen
Prod Roger Frappier
With Dane DeHaan, Tatiana Maslany
Canada 2016
96min
Sales TF1 Studio
The remotest Arctic outpost provides an expressive backdrop for a story of two singular, damaged lovers. Intense and absorbing Dane DeHaan (Kill Your Darlings) and Orphan Black's Tatiana Maslany are Roman and Lucy, deeply in love but struggling to overcome nightmarish childhoods. Their icy 'town', populated by only a handful of people, is cut off from the rest of the world. It's unforgiving, but not as brutal as their lives have been in the past. Soothed while together, when they're away from each other their demons torment, quite literally in Lucy's case (in one of the most effective pieces of dark magical realism you will see all year). The pair set off into the frozen polar wilderness on a snow mobile, and director Kim Nguyen (War Witch) shifts the film from tragic realism into a finale of unexpected magic, with thrills and flourishes of horror.
Tricia Tuttle
Image gallery