The Turning
A host of directors, including a few actors behind the camera for the first time, present a series of dramas based on Tim Winton's short stories.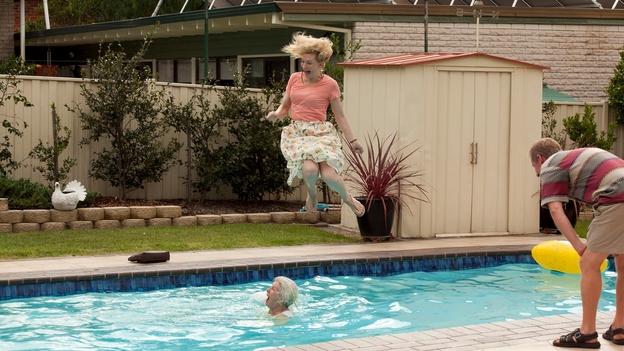 Open image gallery
Director Various
Producers Robert Connolly, Maggie Miles
With Cate Blanchett, Rose Byrne, Hugo Weaving
UK

2013

180 mins
UK distribution Soda Pictures
Robert Connolly (Balibo, The Bank) mines a rich vein of creative talent for this expansive adaptation of celebrated Australian author Tim Winton's short stories. Each of the 18 segments is made by a different filmmaker, including Justin Kurzel (Snowtown), Tony Ayres (The Slap) and Warwick Thornton (Samson & Delilah). Actor Mia Wasikowska makes an impressive directorial debut and acclaimed artist Shaun Gladwell also contributes a segment. The stories are loosely linked by characters, a sense of place and a recurring, explorative theme: life's moments of change. There areturning-points of obvious, instant significance and others that are only clear with time: two boys pick up a hitchhiker on the dusty highway; a girl offers a salty kiss on a beach; a teenager sees his mother humiliated by her employer. What emerges is a compelling cinematic portmanteau and a sumptuous portrait of a diverse, modern Australia that is nonetheless haunted by its past. A sparkling cast includes Cate Blanchett, Hugo Weaving and Rose Byrne.
Clare Stewart