Truman
Two friends are reunited when one of them announces he is in the advanced stages of cancer.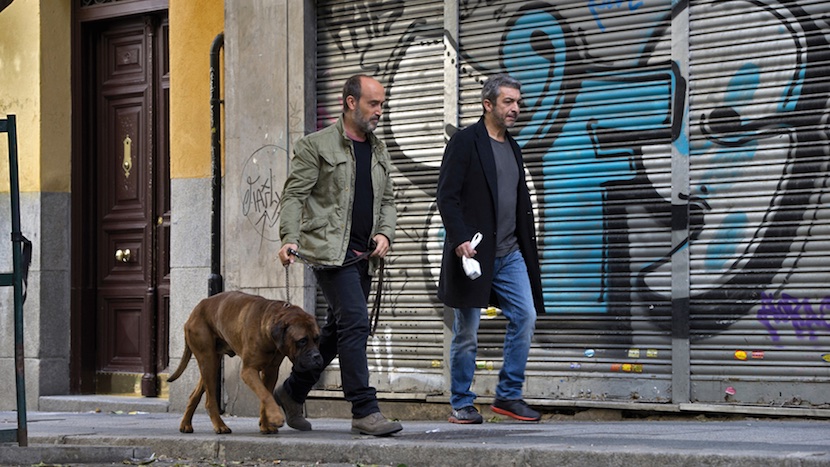 Director Cesc Gay
Producers Marta Esteban, Diego Dubcovsky
Screenwriters Cesc Gay, Tomàs Aragay
With Ricardo Darín, Javier Camara, Dolores Fonzi
Spain-Argentina 2015
108 mins
Sales Filmax International
A masterclass in acting, Truman brings Javier Cámara (Tomás) and Ricardo Darín (Julián) together in a character study of two old friends who are reunited, just as Julián is entering the final stages of cancer. Tomás flies over from Canada to Madrid to visit the ailing actor and his pet dog Truman, to whom Julián is devoted. Over four intense days, as the focus of conversation constantly reverts to the notion of mortality, the friends look back on their lives – their loves, successes and failures – and speculate on what the future holds. Cesc Gay's intimate buddy movie gives two of the Spanish-speaking world's finest actors meaty roles to play with. Darín is superb as the defiant Julián, while Cámara excels in a commanding performance as the responsible friend trying to do the right thing. Ultimately, Truman is a bittersweet comedy about the ups and downs of life and coming to terms with its limitations.
Maria Delgado
Image gallery