The Tribe
Plemya
Love, crime and brutality reign in a school for young deaf people in a hugely original Ukrainian drama, acted entirely using sign language.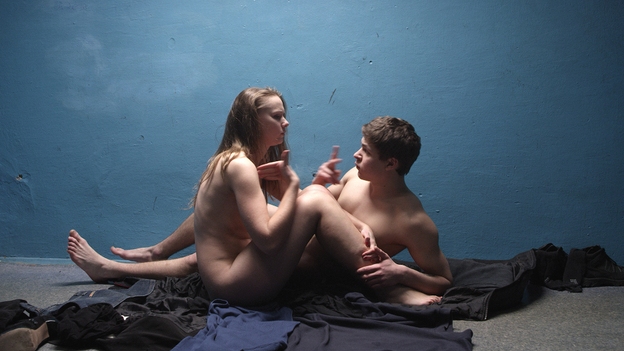 Open image gallery
Director Myroslav Slaboshpytskiy
Producers Valentyn Vasyanovych, Iya Myslytzka
Screenwriter Myroslav Slaboshpytskiy
With Grigoriy Fesenko, Yana Novikova
Ukraine

2014

132 mins
Sales Alpha Violet
Myroslav Slaboshpytskiy's audacious debut is not only a compelling, confrontational drama, it's also an innovative rethinking of cinema's language of sight and sound. Featuring a superb cast of young deaf performers, The Tribe is set in a boarding school for young deaf people, where new arrival Sergey (Fesenko) is drawn into an institutional system of organised crime, involving robbery and prostitution. But he crosses a dangerous line when he falls for Anna (Novikova), one of the girls to whom he's assigned as pimp. Depicting a closed world with its own unforgiving laws, The Tribe is part-thriller, part-bad dream, with often startling use of intense sexuality and violence. Containing no spoken dialogue, but only sign language – and no subtitles – the film subverts the pieties that often attend cinema's depiction of deaf people. Dazzlingly executed and shot in long complex takes, it is one of the outstanding discoveries of 2014.
Jonathan Romney