Tomorrow Is Always Too Long
A modern day city symphony and musical love letter to Glasgow told through the institutions that make and define it.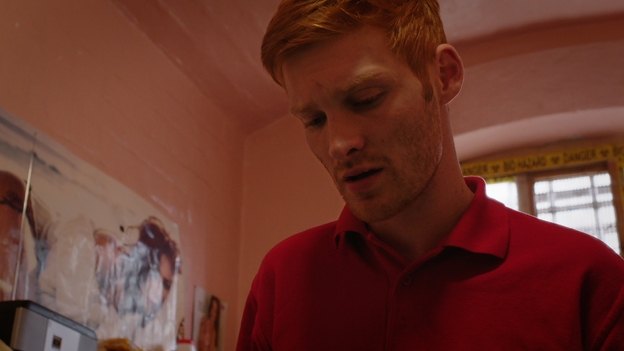 Director Phil Collins
Producers Sinisa Mitrovic, Angela Murray
Screenwriter Phil Collins, Ewan Morrison
With Mick Harden, Kate Dickie, Molly Christie
UK

2014

82 mins
Production company Shady Lane Productions, Commissioned by The Common Guild for Festival 2014
Commissioned by The Common Guild as part of the Commonwealth 2014 celebrations, Phil Collin's film is both a modern day city symphony and a love letter to Glasgow. Through musical numbers, animation and a uniquely Glaswegian cable TV station, the film conjures up a distinctive vision of a city. Collins met people in maternity hospitals, schools, community groups and social clubs for the elderly, asking them to sing songs, make predictions for the future, debate the status of freedom in today's society, guide us through the city's most famous prison and dance like there's no tomorrow. With animation by Matthew Robins, stellar songs from Welsh singer-songwriter Cate Le Bon, soundtrack contributions from Mogwai's Barry Burns, local voodoo ravers Golden Teacher and the Royal Scottish National Orchestra, Tomorrow Is Always Too Long will take you on a trip deep into the heart of the city and beyond.
Benjamin Cook