Films in Thrill
Nerve-shredders that'll get your adrenalin pumping and keep you on the edge of your seat.
In the fjords of Norway, the residents of a tiny village have ten minutes before an 80ft tsunami threatens to destroy them. In Spain, a corrupt banker discovers a bomb in his car that will explode if he gets out. In 1930s Korea, three assassins set out to change the course of history… Welcome to Thrill, the strand that captures the sight and sound of excitement, whether it's stunt motorcyclist Evel Knievel trying to jump 13 London buses, Steve McQueen putting his life on the line for the ultimate F1 movie or an old man's attempts to bring a war criminal to justice in Remember.
Damon Wise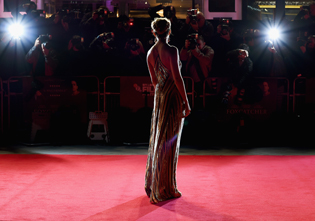 BFI Membership
Enjoy priority booking for the BFI London Film Festival, and a world of benefits year round.