Three to see at LFF if you like... Scandinavian films
Sarah Lutton recommends three hot tickets at this year's BFI London Film Festival: a film by an established director, a breakthrough and a wild card.
19 September 2017
The new film from an established director...
Word of God (Gud taler ud)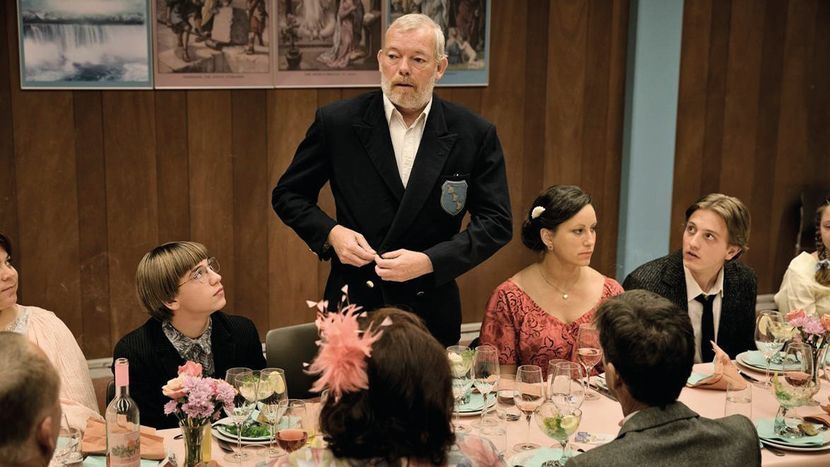 What's it about?
An earthy, some might say scatological, adaptation of Danish author Jens Blendstrup's best-selling autobiography, Word of God shows us, with great gusto and countless belly laughs, the comic and sometimes poignant ups and downs of young Jens's family life, lived in the shadow of his 'unusual' father Uffe, who the family refer to as 'God'.
Who made it?
This is director Henrik Ruben Genz's seventh feature (LFF showed his feature debut Someone like Hodder back in 2003). Working across Europe and Hollywood, Genz has also served as director on many of the series that have heralded the Nordic renaissance in TV, including The Killing and Borgen.

Actor Søren Malling, who plays Word of God's patriarch God/Uffe, is a familiar face from the small screen (TV's 1864, Borgen, The Killing) and is also an award-winning film actor, who has delivered standout performances in many of the most significant recent Danish features including: A Hijacking (2012), A Royal Affair (2012), A War (2015) and Men & Chicken (2015).
What's special about it?
This perfectly styled 1986-set comedy is sure to bring a smile to even the most sour-faced among us. As per what we've come to expect from Danish humour (think Men & Chicken), pretty much nothing is off limits here: nuclear fallout, AIDS, religious expression, masturbation, sex… It's a wacky tale, but sweet and rather grubby (in a good way). And Søren Malling will be a revelation to those familiar with his more straight-laced TV roles .The comic relish with which he takes on the role of the almost-permanently-underpants-clad psychologist, 'resting' writer and patriarch God/Uffe is a joy to behold.
See this if you like...
Men & Chicken; Family Guy
The breakthrough...
Going West (Rett vest)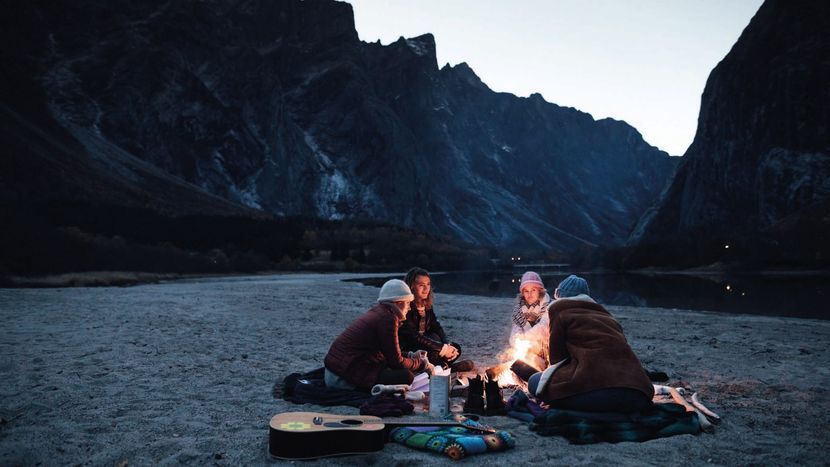 What's it about?
This is a warm and wildly alternative road movie, which charts the journey (both literal and metaphorical) that slacker and failed teacher Kasper makes with his cross-dressing father Georg in the months after Kasper's mother Irene's death. Kasper and his father have always struggled to connect, all the more so since Irene's passing, and the road trip becomes both a pilgrimage to honour her and an opportunity to rebuild their relationship. And, this being rural Norway, there's some quirky fun to be had along the way.
Who made it?
Writer-director-producer Henrik Martin Dahlsbakken, a self-taught filmmaker, is one of the most exciting young talents to emerge from Norway in recent years. Born in 1989, he's already made six short films, and Going West is his fourth feature. Eschewing any kind of 'studio system' he works independently, and, in feature film terms, very quickly. He produced those four features in less than three years (and currently has a further two features in production and another two more in development!).  

Dahlsbakken has worked with the two leads Benjamin Helstad and Ingar Helge Gimle a number of times before, and, as ever, elicits extraordinary performances from them both. And do watch out for Helstad, who plays Kasper (familiar to some from The King of Devil's Island). His intensity, diverse range and subtle physical performance clearly posit him as a Nordic Joaquin Phoenix.
What's special about it?
Dahlsbakken is a hugely talented filmmaker, and an unusually empathetic storyteller. The way he engages with issues and relationships is incredibly powerful, using the nuances of camerawork, dialogue and gesture to convey great emotion. I also love the way he uses music in his films, relying more on (some truly sublime) soundtrack choices rather than an overarching orchestral score. 

I also really appreciated that the fact that Georg cross-dresses isn't made into an issue. It's a facet of who the man is and how he expresses himself. He and Kasper don't have a problem with it, so why should anyone else? Sure, this situation isn't unique to Going West, but it's presented in a refreshing way. 

I'm delighted that we will be hosting the world premiere of Going West at this year's LFF. It's a great opportunity for our audiences to discover this beautiful gem.
See this if you like...
The Straight Story; The Adventures of Priscilla, Queen of the Desert
The wild card...
Darling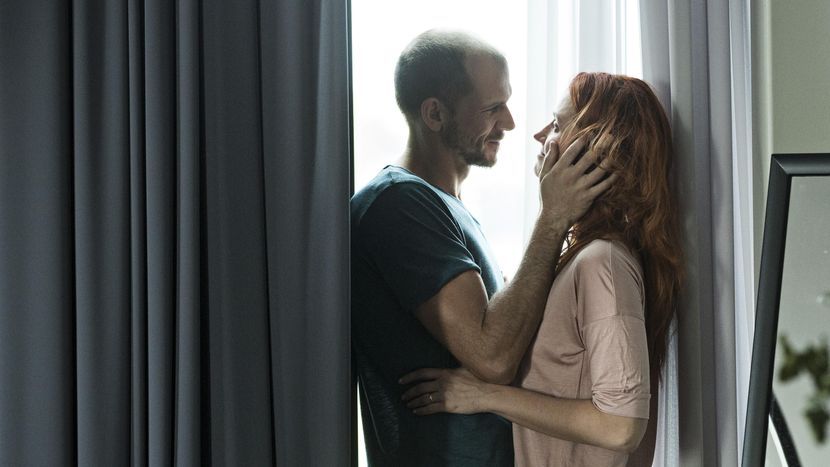 What's it about?
Superstar ballerina 'Darling' returns to Copenhagen with her husband and choreographer Frans to take the lead in the Royal Danish Ballet's upcoming production. Ambitious to an almost pathological degree, Darling's obsessiveness initially masks her insecurities around ageing and her physical abilities. There is pretty much nothing else in Darling's life apart from ballet, and it becomes dangerously clear just how far she's prepared to go to remain at the top of her game.
Who made it?
Director Birgitte Stærmose is an accomplished filmmaker, and has a wealth of award-winning experience in documentary making, short films and writing for the screen. Darling is her second fiction feature.

Rising Danish star Danica Curcic (almost unrecognisable here from her Department Q: The Absent One role) plays the lead 'Darling'. Curcic's meticulous preparation for the role is powerfully (and often painfully) evident in every scene. She really looks and moves like a dancer.

Gustaf Skarsgård (Vikings, and upcoming Westworld season two) plays Darling's husband Frans. Skarsgård comes from Sweden's most famous acting dynasty, which includes his father Stellan Skarsgård and brothers Alexander and Bill (on terrifying form most recently as Pennywise in It).
What's special about it?
This thrilling and precisely made film has an appeal and reach way beyond traditional expectations of the 'dance genre'. Whether you're a ballet aficionado or not, this is a film you must see. Director Stærmose's controlled direction is gracefully balanced by the empathy with which she explores the pressures of performance and creative collaboration. Actors Curcic, Skarsgård and Grarup Elbo are all incredibly strong, with Curcic's physical transformation breathtaking. Intense, and finely scripted (by veteran scriptwriter Kim Fupz Aakeson), the latter's  Darling pulls no punches. In any one moment you might adore her or be revolted by her, but Curcic's performance ensures that you won't be able to keep your eyes off her.

And, for those who love ballet, Darling features some stunningly shot and exquisitely executed rehearsal and recital sequences. LFF is hosting the world premiere of this film, so go see it before everyone else.
See this if you like...
Black Swan; Single White Female; Dancer; The Red Shoes