Thou Wast Mild & Lovely
Butter on the Latch director Josephine Decker wows with her second feature – an rural erotic horror romance.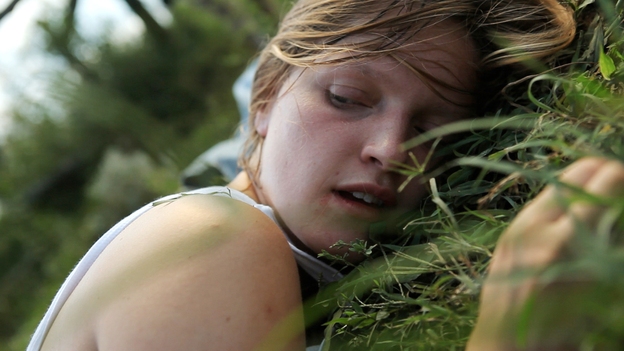 Open image gallery
Director Josephine Decker
Producers Laura Klein, Laura Heberton, Russell Sheaffer
Screenwriter Josephine Decker
With Joe Swanberg, Sophie Traub, Robert Longstreet
USA

2014

79 mins
Sales New Europe Film Sales
Alongside Butter on the Latch in LFF First Feature Competition, we present this wildly imaginative and unexpected second feature from US indie director Josephine Decker. Thou Wast... is the creepy, erotic tale of married man Akin (Joe Swanberg) who takes a summer season job working as a ranch hand on a remote Kentucky cattle ranch. Akin craves isolation and here he has only the deranged farmer and his strange, earthy daughter for company. While he can't make sense of their world – full of inappropriate urges and simmering menace and lust – it's also clear that he's not so straightforward; he harbours secrets back at home. Very much a creative collaboration with cast, editor, DoP (who has here delivered the Festival's only bovine-POV cam), Decker describes this as 'magical-realism-romcom-mumblecore-western-with-horror mixture'. Whatever one calls it this, it'll leave a mark... and maybe some dirt under your fingernails.
Tricia Tuttle