They Will Have to Kill Us First: Malian Music In Exile
The rise of fundamentalism has threatened the lives of Malian musicians and the music they play. However, they refuse to be silenced.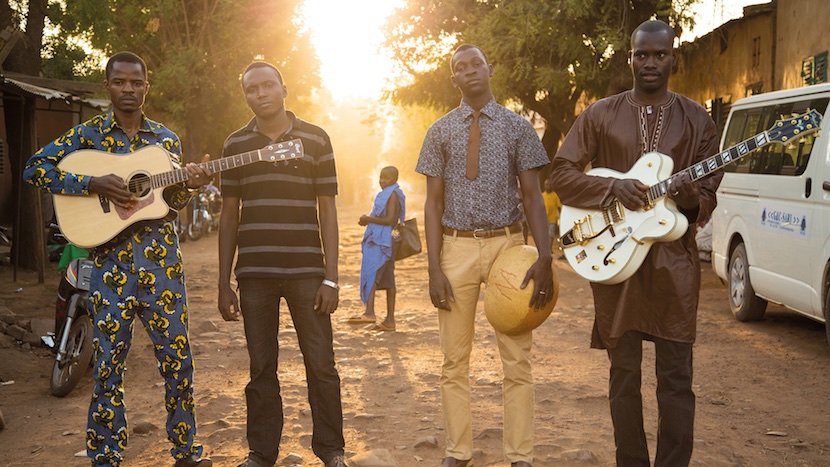 Director Johanna Schwartz
Producers Johanna Schwartz, Sarah Mosses, Kat Amara Korba, John Schwartz
Screenwriter Johanna Schwartz
With Songhoy Blues, Kharia Arby, Moussa Sidi
UK 2015
100 mins
UK distribution Together Films/ BBC Worldwide
Imagine living in a world with no radio, no stereos and no live music. It is difficult to contemplate, but that is exactly what happened in an area of Mali in 2012. Islamic Jihadists took control of Northern Mali and through a harsh interpretation of Sharia law they banned all forms of music. In a tragedy that constitutes nothing less than a crime against humanity for a country famous for its vibrant and colourful music, radio stations were destroyed, instruments burned and revered musicians faced torture, even death. For her feature debut, Johanna Schwartz intelligently captures the complexity and emotion of the life of musicians forced into exile and desperate to keep their music alive. The score was composed by the Yeah Yeah Yeah's Nick Zinner and there is music from a variety of artists, including Khaira Arby, Fadimata 'Disco' Walet Oumar, Amkoullel and Moussa Sidi.
Stuart Brown
Image gallery