Theeb
A Bedouin boy experiences a desert adventure when he joins a British officer searching for a well on the eve of the 1916 Arab Revolt.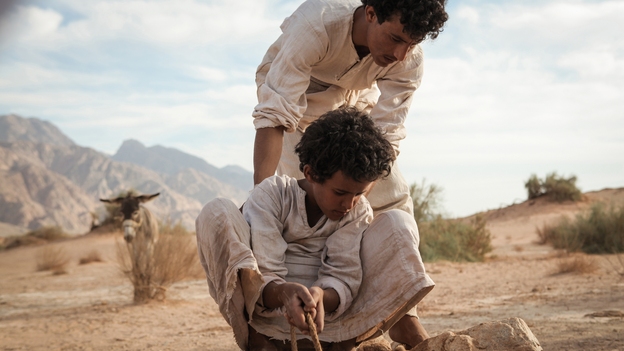 Open image gallery
Director Naji Abu Nowar
Producers Rupert Lloyd, Bassel Ghandour
Screenwriters Naji Abu Nowar, Bassel Ghandour
With Jacir Eid, Hassan Mutlag, Hussein Salameh, Jack Fox
Jordan-UK-UAE-Qatar

2014

100 mins
Production company Bayt Al Shawareb, Noor Pictures
A tribe of Bedouin sit by a crackling fire in the middle of the Arabian desert in a distant corner of the Ottoman Empire. It is 1916, the eve of the Arab revolt. Orphaned brothers Hussein and Theeb (Arabic for wolf) care little for politics. Hunting, finding water and survival are their primary concerns until a mysterious British officer makes his way to their campsite from out of the darkness. Adhering to the strict code of Bedouin honour, Hussein and Theeb find themselves assisting the man on a treacherous journey across the desert. Along the way, they will encounter Arab revolutionaries, Ottoman mercenaries and bloodthirsty raiders. Writer-director Naji Abu Nowar announces himself as a major new talent with his feature debut, a stunningly shot journey into the unforgiving heart of the desert. He imbues his lead characters with a poignant soulfulness that belies the often sparse dialogue.
Ali Jaafar