Tender
A close-knit community in Australia start up a not-for-profit funeral service in this life-affirming film about death and dying.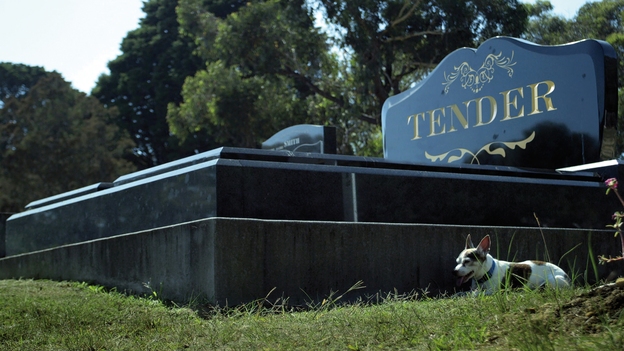 Open image gallery
Director Lynette Wallworth
Producer Kath Shelper
Screenwriter Lynette Wallworth
Australia

2013

73 mins
Production company Scarlett Pictures
Australian artist/filmmaker Lynette Wallworth's first foray into feature-length documentary follows a group at Port Kembla Community Centre as they endeavour to set up a not-for-profit funeral service for the town's hard-up residents. Led by Centre Manager Jenny, the team of generous and dedicated volunteers tackle taboos and bureaucracy with enterprise and humour, but as they move forward with their plans they are unexpectedly confronted by the imminent death of one of their own group. Wallworth observes this community with great sensitivity, her cinematography keeping the viewer close to the participants as they resist the commodification of death and bring control of the process back to the family and friends of the departed. We see how empowering people to take an active role in the funeral of a loved one can ease the pain of bereavement. Scored by Nick Cave and Warren Ellis, this is a visually beautiful, emotionally engaging and ultimately uplifting film.
Christine Bardsley