Tanna
The narrative debut of acclaimed documentarians Bentley Dean and Martin Butler set on the Vanuatu island of Tanna.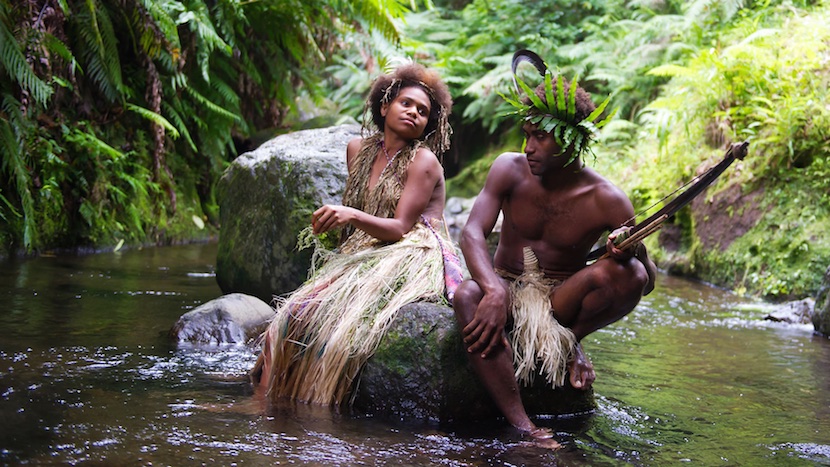 Directors Bentley Dean, Martin Butler
Producers Martin Butler, Bentley Dean, Carolyn Johnson
Screenwriters Martin Butler, John Collee, Bentley Dean
With Mungau Dain, Marie Wawa, Marceline Rofit
Australia-Vanuatu 2015
104 mins
Sales Visit Films

Filmed on the remote island of Tanna in Vanuatu, this visually ravishing film tells the story of Wawu, a young woman who has fallen in love with her chief's grandson, Dain. Despite their desire to marry, Wawa's family forbid this union. When an inter-tribal war breaks out with a neighbouring community, her hand is unwittingly promised as part of the peace negotiations. With the threat of separation looming, Wawa and Dain abandon their homes in an attempt to be together, causing further upset between the warring clans. Based on the true story that took place in 1985, this is a stunningly photographed, evocative tale of two star-crossed lovers fighting the laws of ancient tradition and tribal custom. Working with an extraordinary cast of non-actors, acclaimed documentary filmmakers Martin Butler and Bentley Dean have made an arresting narrative debut, expanding on their previous work with indigenous communities, resulting in a truly special film.
Michael Blyth
Image gallery