Take Me to the River
A young gay teen is thrust into a world of familial tension and menace at a fraught family reunion.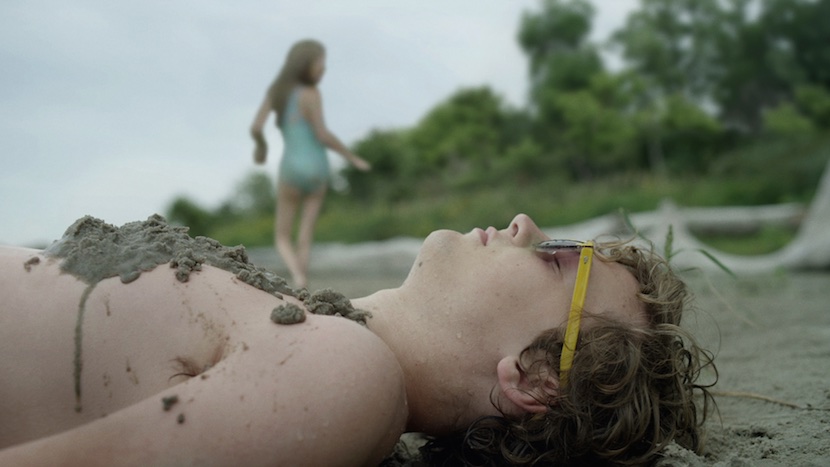 Director Matt Sobel
Producers Matt Sobel, Nick Case, Hisami Kuroiwa, Billy Mulligan
Screenwriter Matt Sobel
With Logan Miller, Robin Weigert, Josh Hamilton
USA 2015
84 mins
Sales Cinetic Media

En route to a dreaded family reunion, Californian teen Ryder is asked by his mother to keep his homosexuality secret from their conservative Nebraskan family. Although he reluctantly agrees, Ryder's deliberate choice of bright red short shorts raises eyebrows among his male relatives. But while treated with suspicion by some, he is an instant hit with his young female cousins, one of whom, Molly, takes him to a nearby barn. However, the bucolic idyll is shattered when Molly emerges from the barn screaming, her skirt stained with blood. What first appears to be a simple story of familial dysfunction deftly transforms into an altogether more surprising tale of psychosexual mind games and repressed emotions, leaving the viewer as bewildered as young Ryder. Capturing a dread so palpable it can often be difficult to watch, first-time filmmaker Matt Sobel has crafted one of the strangest and most unexpectedly menacing family dramas of recent years.
Michael Blyth
Image gallery