Sunday Ball
Campo de jogo
The land of football, Brazil, and the love of this national sport is the subject of this passionate documentary, looking at the role it plays in the lives of ordinary Brazilians.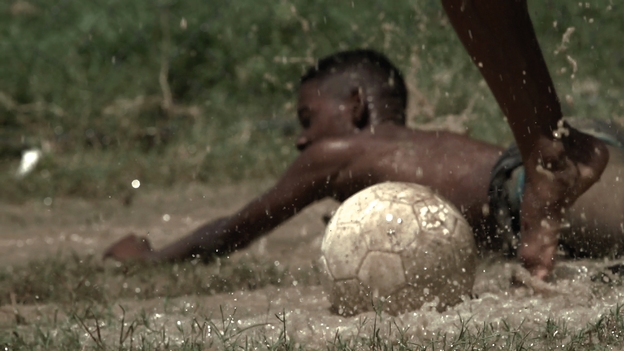 Open image gallery
Director Eryk Rocha
Producers Samantha Capdevile, Monica Botelho, Eryk Rocha
Screenwriters Juan Posdas, Eryk Rocha
Brazil

2014

71 mins
Production company Aruac Produções Ltda-Me
Brazilian director Eryk Rocha tackles one his native country's abiding passions in this exhilarating documentary: football. Its focus is on the players and ecstatic fans from a mostly impoverished background. The matches are a far cry from the glossy spectacle and the political shenanigans of the recent World Cup tournament, but the passion and fervour of the games are on display are unquestionable, and evoked by Rocha through intimate and responsive camerawork. A stirring portrait of the way soccer unites a community of economically deprived fans, Sunday Ball is a smart and absorbing treat for both football devotees and non-fans.
Clare Stewart