The Student
Uchenik
Venya's studies of the Bible set him on a course of conflict with Biology teacher Elena in Kirill Serebrennikov's scathing satire on fundamentalism.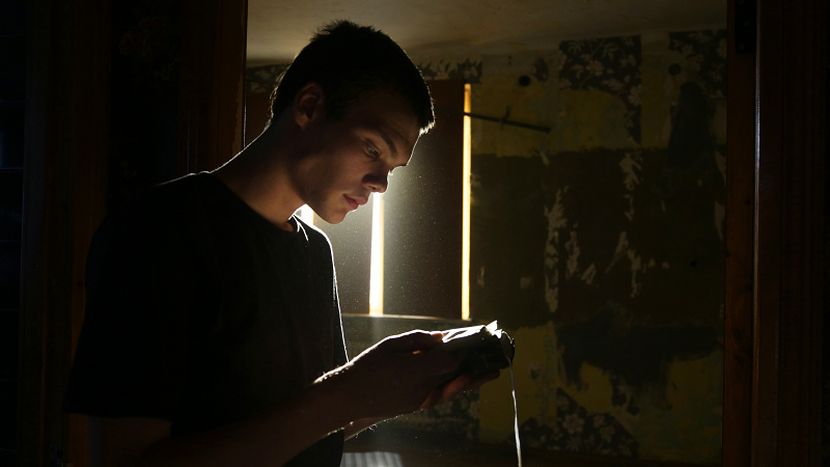 Dir-Scr Kirill Serebrennikov
Prod Ilya Stewart, Diana Safarova, Yury Kozyrev
Based on the play Martyrer by Marius von Mayenburg
With Petr Skvortsov, Victoria Isakova, Aleksandr Gorchilin
Russia 2016
118min
UK Distribution Matchbox Films
These members of the filmmaking team are expected to attend the festival:
Ilya Stewart, Producer
See the full list of visiting festival guests. Please note that we can't guarantee guest attendance at any particular screening.
Venya believes the world is nearing its end. He studies the Bible obsessively, incessantly quoting chapter and verse. His refusal to undress for swimming lessons is the unusual first step on a path to religious fanaticism. Conflict with his mother and classmates develops into a confrontation with his biology teacher Elena, as he objects to Darwinian theories of evolution and 'modern' teachings on sex and homosexuality. Adapted from Marius von Mayenburg's controversial play 'Martyr', Kirill Serebrennikov's film transfers the action to contemporary Russia, particularly significant given the introduction of mandatory religious education. The film also leads in other directions – to Venya's conflicted sexuality, anti-Semitism and accusations of sexual molestation by Elena. Set in the coastal city of Kaliningrad, this scathing and satirical work features strong performances (many by the original Moscow stage cast) and derives additional force through Vladislav Opelyants' inventive cinematography.
Peter Hames