Stopover
Voir du pays
Ariane Labed and Soko star in this stylish and formally precise examination of intense barely-repressed misogyny in the military.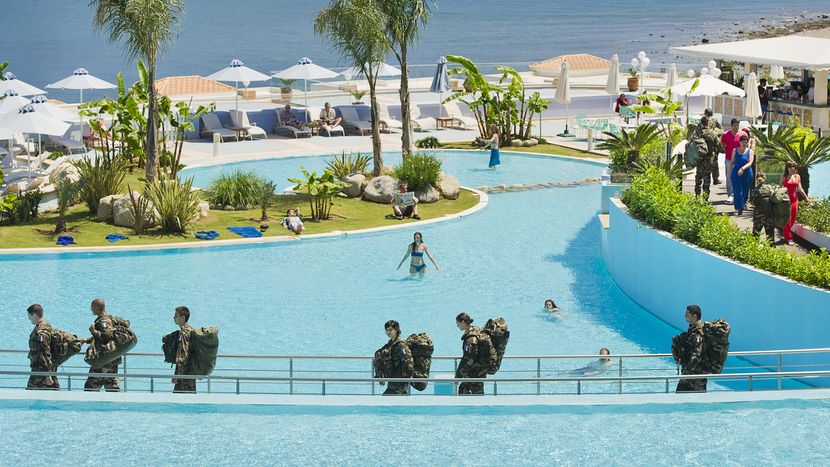 Dir-Scr Delphine Coulin, Muriel Coulin
Prod Denis Freyd
With Soko, Ariane Labed
France-Greece 2016
102min
Sales Films Distribution
A luxury resort in Cyprus becomes an unlikely 'stopover' for a French military unit coming down from a tour in Afghanistan. The regiment includes only three female soldiers, but they are almost seamlessly integrated into the unit. However, cracks quickly start to emerge. Ariane Labed and Soko impress as childhood friends carrying out their military service together, whose response to the conflict they've witnessed tests their friendship. Sun, alcohol and deep-rooted misogyny make a toxic cocktail. The male soldiers rage with sexual aggression at the attention their female counterparts get from the Cypriot locals. And the barely-supressed tensions finally erupt when the unit is forced to undergo group therapy claimed to treat PTSD, but it is also employed to stealthily de-programme the disgruntled troops. Directors Delphine and Muriel Coulin (17 Girls) indicate with precise, arresting design and through carefully calibrated performances, the bitter misogynistic violence bubbling just beneath the surface in this impressive interrogation of gender politics in the military.
Tricia Tuttle