In association with
Stockholm My Love
Neneh Cherry, director Mark Cousins (I am Belfast) and cinematographer Christopher Doyle  create an inventive docu-style fiction and a love song to the Swedish city.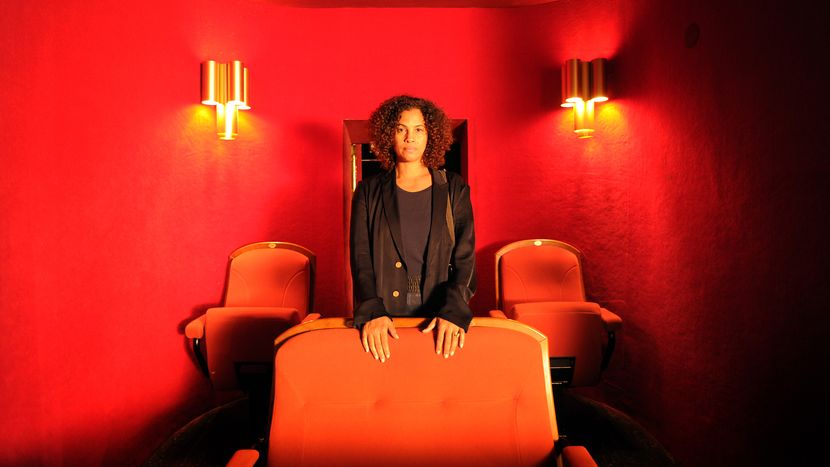 Dir Mark Cousins
Prod Anita Oxburgh, Mary Bell, Adam Dawtrey
Scr Mark Cousins, Anita Oxburgh
With Neneh Cherry
Sweden-UK 2016
88min
Prod Co Bofa Productions Limited
These members of the filmmaking team are expected to attend the festival:
Mary Bell, Producer; Neneh Cherry, Actress; Mark Cousins, Director; Adam Dawtrey, Producer; Christopher Doyle, Cinematographer; Timo Langer, Editor; Anita Oxburgh, Producer
See the full list of visiting festival guests. Please note that we can't guarantee guest attendance at any particular screening.
Mark Cousins and Neneh Cherry team up for this superb 'is it a doc, or is it fiction' film. Cherry's Alva is a character whose life mirrors some broad facts of her own (an artist with an African father and Swedish mother). She's trapped under the steely grey skies of Stockholm, struggling with debilitating depression, the result (we soon learn) of a traumatic incident a year earlier. Due to give a lecture on the city's architecture, she bunks off and takes us through the city, exploring buildings, bridges, a cinema, with each place revealing more about her life and state of mind. Taking in the immigrant experience, her relationship with her father, Stockholm's recent history, we slowly work towards the tragedy, which is devastatingly revealed. Cousins, Cherry and cinematographer Christopher Doyle (In the Mood for Love and Cousins' own I Am Belfast) create a visceral, music and poetry-filled exploration of grief, but one that also examines the glorious moments when Alva emerges from that state.
Tricia Tuttle
Image gallery