Closing Night Gala
Steve Jobs
With Danny Boyle's exhilarating direction, Aaron Sorkin's incisive screenplay, and Michael Fassbender's scorching performance, Steve Jobs is virtuosic filmmaking.
The Closing Night Gala at 19:00 at Odeon Leicester Square will be accompanied by a parallel screening of the film at 21:00 at Vue West End.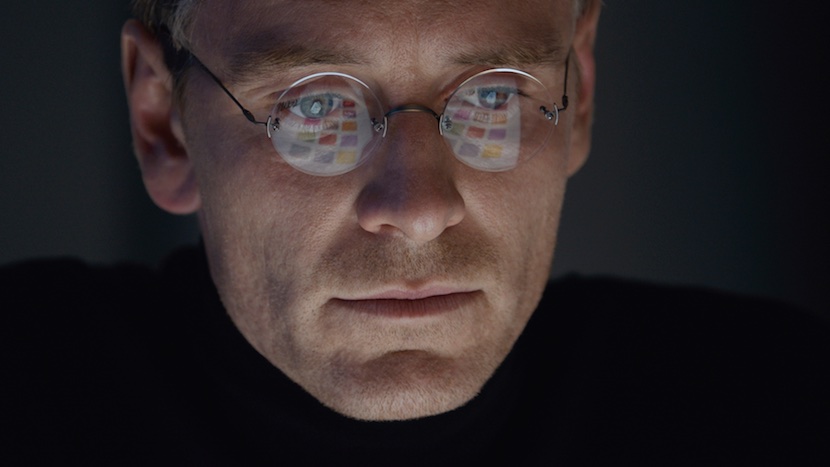 Director Danny Boyle
Producers Mark Gordon, Guymon Casady, Scott Rudin, Danny Boyle, Christian Colson
Screenwriter Aaron Sorkin
With Michael Fassbender, Kate Winslet, Seth Rogen, Jeff Daniels, Michael Stuhlbarg, Katherine Waterston
USA 2015
122 mins
UK distribution Universal Pictures
With Danny Boyle's exhilarating direction, Aaron Sorkin's incisive screenplay, and Michael Fassbender's scorching performance, Steve Jobs is virtuosic filmmaking – cinema at its most dynamic and transportive. Working from Walter Isaacson's best-selling biography and employing a wholly innovative narrative structure built around three seminal product launches – the Macintosh in 1984, the NeXT Cube in 1988, and the iMac in 1998 – Boyle's film is the enthralling story of the iconoclast at the epicentre of the digital revolution. Sorkin (The Social Network, Moneyball) has delivered both a portrait of a heretofore unknowable protagonist, and a penetrating look at what it takes to create change – in Jobs' case, change so ground-breaking it would revolutionise how we communicate with one another. These product launches are the high-stakes settings that illuminate Jobs' world – through rapid-fire dialogue and spur-of-the-moment decision-making, with his perfect foil: marketing chief of Macintosh, Joanna Hoffman (Kate Winslet). The furious pace, switching between public and personal spheres, also works as a constant reminder of the competing demands on Jobs' world, and the impact these have on his interactions with fellow Apple co-founder Steve Wozniak (Seth Rogen), Apple CEO John Sculley (Jeff Daniels), and Jobs' ex-girlfriend Chrisann Brennan (Katherine Waterston). Fassbender's intelligence and kinetic energy magnify the brilliance of the man and highlight his foibles and insecurities, while Winslet is riveting as Hoffman, the woman who not only matches Jobs' pace but challenges him in the ways no one else will or can. Boyle returns to close the Festival for the third time – following Slumdog Millionaire (2008) and 127 Hours (2010) – with a film that is as breathtaking and daring in its form as it is brilliant and thrilling in its portrayal of one of the most transformative figures of our times.
Clare Stewart
Exclusive early screenings of Closing Night Gala Steve Jobs around the UK
Audiences around the UK have the opportunity to purchase tickets for an exclusive early screening of Closing Night Gala Steve Jobs on Sunday 18 October, complete with red carpet footage and interviews with cast and crew from the gala premiere in Odeon Leicester Square. Tickets are on sale from 10am on Thursday 24 September.
Participating cinemas are:
Odeon Milton Keynes
Odeon Lincoln
Odeon Oxford
Odeon Bath
Odeon Taunton
Odeon Sheffield
Odeon Harrogate
Odeon Tunbridge
Odeon Leicester
Odeon Birmingham Broadway Plaza
Odeon Brighton
Odeon Cardiff
Odeon Guildford
Odeon Edinburgh Fork Kinnaird
Odeon Gateshead Metrocentre
Odeon Glasgow Quay
Odeon Liverpool
Odeon Manchester Printworks
Odeon Norwich
Odeon Southampton
Subject to availability and full terms and conditions.
Image gallery