Spring
Part love story, part horror film, Justin Benson and Aaron Moorhead's latest creation continues to break genre rules.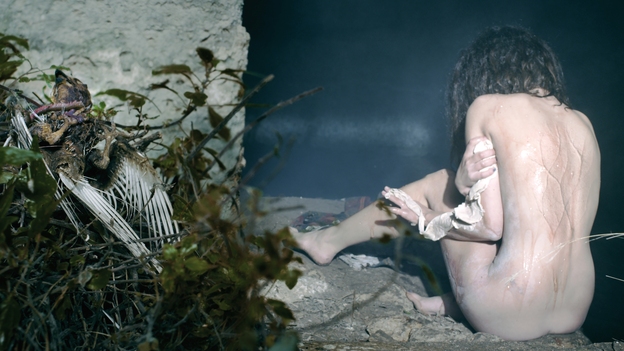 Open image gallery
Directors Justin Benson, Aaron Moorhead
Producers Justin Benson, Aaron Moorhead, David Lawson
Screenwriter Justin Benson
With Lou Taylor Pucci, Nadia Hilker, Nick Nevern
Italy-USA

2014

109 mins
Sales XYZ Films
Reeling from the tragic loss of his mother, Evan flees his suburban hometown for Italy, intent on getting away from everything and clearing his mind. One afternoon, he spots a local woman named Louise and, captivated by her beauty, approaches her. The pair soon start dating, but just as Evan's sadness begins to drift away, it becomes clear that Louise has a dark and surprising secret that will test his feelings in ways he never imagined. As with their acclaimed Resolution, directors Justin Benson and Aaron Moorhead have crafted an intriguing and unexpected riff on the horror film, which initially promises one thing before delivering something entirely different. As indebted to Richard Linklater's Before Sunrise as it is the stories of HP Lovecraft, Spring is a work of sweeping romance and wild imagination and once again proves that this duo are two of the most exciting names in modern genre cinema.
Michael Blyth