Son of Saul
Saul fia
A devastating portrait of life in a concentration camp, seen from the extremely subjective perspective of a Sonderkommando, this is a blistering debut from a new Hungarian director.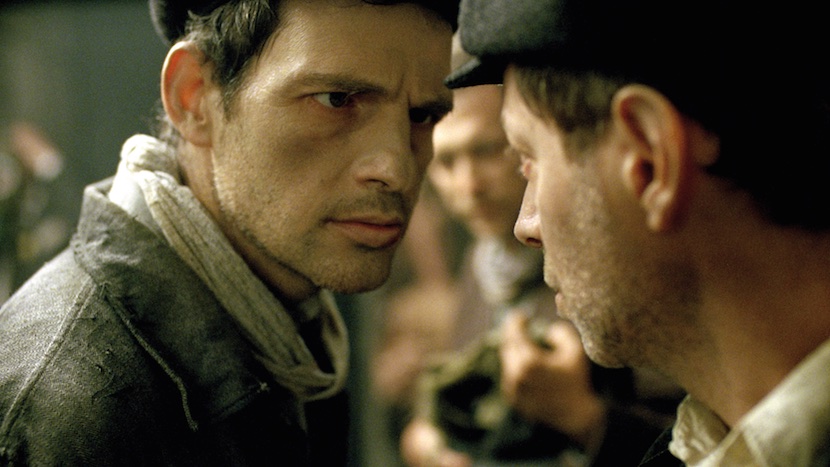 Director László Nemes
Producers Gábor Sipos, Gábor Rajna
Screenwriters László Nemes, Clara Royer
With Géza Röhrig, Levente Molnár, Urs Rechn
Hungary 2015
107 mins
UK distribution Curzon Artifical Eye
László Nemes' brilliant debut feature is propelled by the same harrowing intensity as its central character, a Sonderkommando at Auschwitz-Birkenau who is forced to assist in the grisly day-to-day management of the exterminations. When Saul recognises a boy who miraculously, but only fleetingly, survives the gas chamber, he decides to give him a proper burial. However, his search for a Rabbi to recite the mourner's Kaddish places both his own life and the escape plan hatched by his fellow inmates in jeopardy. From its blurred opening shot, with Saul only coming into focus when he is inches away from the camera, Nemes eschews any grand overview of the Final Solution in favour of a penetrating, subjective portrait of one man's experience. As Saul travels through every part of the camp on the search, the atrocities are heard off camera, or glimpsed beyond the focus of Saul's immediate vicinity, consistently reinforcing the horror and barbarity. Poet Géza Röhrig's mesmerising debut performance is all the more extraordinary because the situation requires that he remain expressionless while the camera stays on him for almost the entire film. Son of a filmmaker and for a time, assistant to Bela Tarr, Nemes urgently declares himself a major new directorial talent. Winner of the Grand Prix at the Cannes Film Festival.
Clare Stewart
At the director's request the Sun 11 Oct 13:00 Curzon Soho screening will be presented on 35mm.
Image gallery