Family Gala
Song of the Sea
Ancient magic and folklore is at the heart of this fine animated tale from Ireland.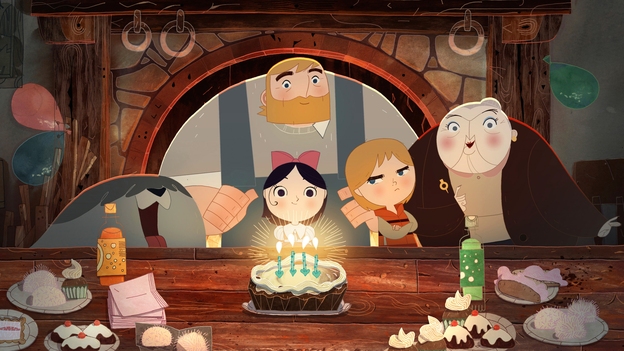 Open image gallery
Director Tomm Moore
Producers Tomm Moore, Ross Murray, Paul Young, Stephan Roelants, Serge Umé, Marc Umé, Isabelle Truc, Clément Calvet, Jeremie Fajner, Frederik Villumsen, Claus Toksvig Kjaer
Screenwriter Will Collins
With David Rawle, Brendan Gleeson, Fionnula Flanagan
Ireland-Luxembourg-Denmark-Belgium

2014

93 mins
UK distribution STUDIOCANAL
Tomm Moore follows his Oscar-nominated debut The Secret of Kells with a richly animated tale of Celtic magic and folklore that never fails to entrance, entertain and move its audience in equal measure. One night, Ben's mother flees their lighthouse home and is never seen again. She leaves behind a baby girl, Saoirse, who is raised by their father. As the years pass, young Saoirse is unable to speak but is enchanted by the ancient sea shell her mother owned and finds herself captivated by and drawn to a group of seals that gather together in the sea outside their home. Despite their grandmother arriving to take them to the city, Ben and Saoirse become increasingly immersed in a world of ancient magic, where mystical creatures such as fairies and witches lead them on a path to understanding their mother's fate and Saoirse's true destiny. A true testament to the power of hand-drawn animation, Song of the Sea is a delight that will be enjoyed by audiences of all ages.
Justin Johnson
Suitable for all ages.