Something Must Break
Nånting måste gå sönder
A striking coming-of-age tale about a young transgendered teen set in present-day Stockholm.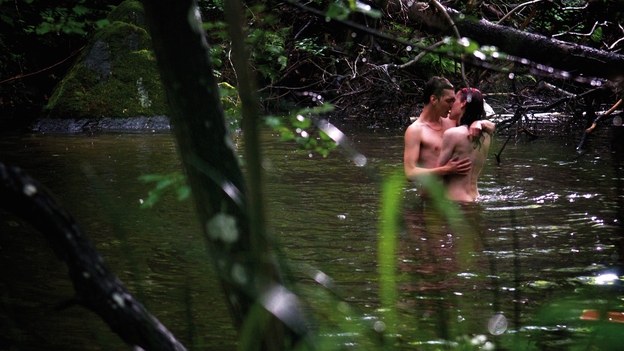 Open image gallery
Director Ester Martin Bergsmark
Producer Anna-Maria Kantarius
Screenwriters Eli Levén, Ester Martin Bergsmark
With Saga Becker, Iggy Malmborg
Sweden

2014

81 mins
UK distribution Network Distributing Ltd
Having previously made waves with the formally innovative documentary She Male Snails, Ester Martin Bergsmark returns with a debut feature film that solidifies the emergence of a significant new filmmaking voice. Dissecting the line that defines antiquated notions of gender and sexuality, Bergsmark's distinctive mood piece follows Sebastian, a shy transgendered teen whose world is rocked by the arrival of an alluring young man named Andreas. Initially captivated by Sebastian's non-traditional outlook, as the relationship between the pair develops, Andreas soon begins to feel threatened by it and the foreboding sense of tragedy is never far away. Stylistically daring yet emotionally accessible, the love story that exists at the centre of the film exudes integrity and truth. But offering far more than mere romance, Something Must Break is also a subversive and erotic reflection on the body and what it means to forge your own identity.
Michael Blyth