Smoke & Mirrors
El hombre de las mil caras
Suspense abounds in this electrifying political thriller based on the true story of one of Spain's most inscrutable secret agents.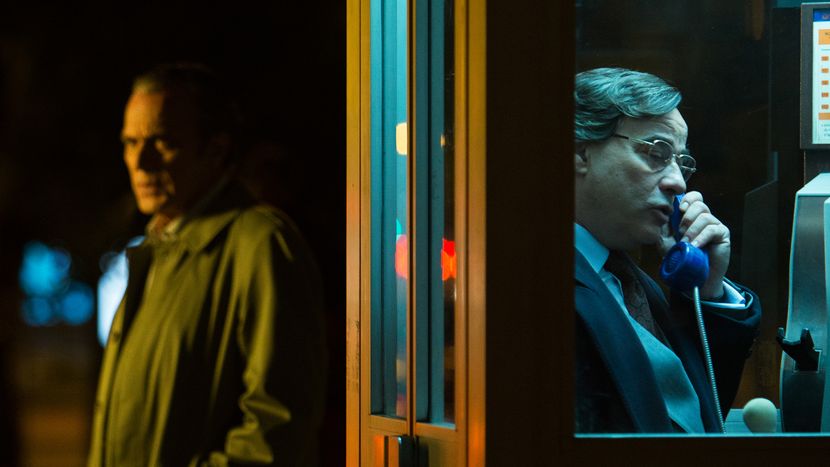 Dir Alberto Rodríguez
Prod Francisco Ramos, José Antonio Félez, Gervasio Iglesias
Scr Alberto Rodríguez, Rafael Cobos
With Eduard Fernández, Jose Coronado, Marta Etura
Spain 2016
122min
Sales Film Factory Entertainment
These members of the filmmaking team are expected to attend the festival:
Francisco Ramos, Producer; Cristina Sutherland, Producer
See the full list of visiting festival guests. Please note that we can't guarantee guest attendance at any particular screening.
From Marshland's Alberto Rodríguez comes this taut conspiracy thriller based on the true story of the elusive Spanish secret service agent Francisco 'Paco' Paesa. He was ostracised by the Spanish government when it was leaked that he was working undercover to try and break the Basque paramilitary organisation ETA. On returning to Spain, he is approached by Luis Roldán, the ex-head of Spain's rural police force, the Guardia Civil. He wants Paesa's help to get out of the country and protect the money he embezzled from the State. But in a society where corruption is the order of the day, can Paesa trust Roldán and what does it mean to be back in the thick of it? Pacey and atmospheric, the film features a superb central performance by Eduard Fernández (Biutiful, The Skin I Live In) as the enigmatic Paesa, and confirms Rodríguez as one of Europe's most exciting filmmakers.
Maria Delgado
Image gallery