The Small World of Sammy Lee
Seedy Soho strip-club compere Sammy (Anthony Newley) races to escape the heavies who hunt him in this gritty, engrossing 1960s London thriller.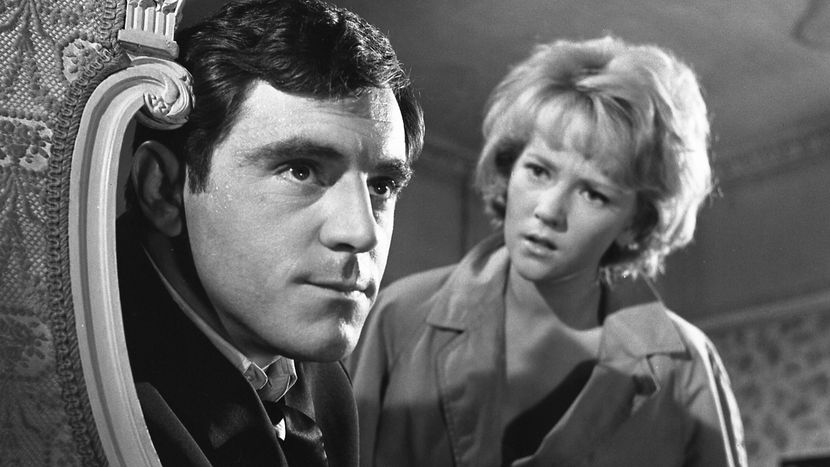 Dir-Scr Ken Hughes
Prod Frank Godwin
With Anthony Newley, Julia Foster, Robert Stephens
UK 1963
107min
UK Distribution STUDIOCANAL UK
These members of the filmmaking team are expected to attend the festival:
Julia Foster, Cast
See the full list of visiting festival guests. Please note that we can't guarantee guest attendance at any particular screening.
Snappy, jazzy, gripping, cynical and stylish, this engrossing, fast-paced, location-shot London thriller, energetically scripted and directed with dark, downbeat panache by the gifted Ken Hughes, is atmospherically played out on the shadowy, seamy streets of 1960s Soho. It follows small-time wide-boy and seedy strip-club compere Sammy (superbly portrayed by the highly influential but underrated actor, singer and songwriter Anthony Newley), on the run from the heavies after he runs up a debt he can't pay at an all-night card game. Racing against the clock to scare up some dough, can Sammy raise the readies, and escape with Patsy (a marvellously melancholy Julia Foster), the only woman foolish enough to love him, before his luck runs out? Vividly lensed in brooding black and white by legendary cinematographer Wolfgang Suschitzky, this gritty, grimy crime drama also boasts an exceptional supporting cast that includes Miriam Karlin, Wilfrid Brambell, Roy Kinnear and Warren Mitchell.
Vic Pratt
A 2K digital film restoration from a 4K scan was funded by STUDIOCANAL in collaboration with the BFI's Unlocking Film Heritage programme (awarding funds from the National Lottery).