Shrew's Nest
Musarañas
A wickedly wonderful horror flic set in post-Civil War Spain produced by gore veteran Alex de la Iglesia.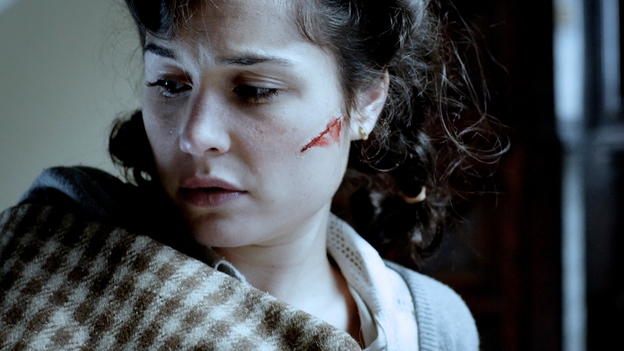 Open image gallery
Director Juanfer Andrés, Esteban Roel
Producers Álex de la Iglesia, Kiko Martínez, Carolina Bang
Screenwriter Juanfer Andrés, Sofía Cuenca
With Macarena Gómez, Nadia de Santiago, Luis Tosar, Hugo Silva
Spain

2014

91 mins
Sales Film Factory Entertainment
Two sisters live a sheltered existence in post-Civil War Spain. Montse is agoraphobic and makes her living as a seamstress working from home while younger sister Elisa has a job outside their shared flat. Their mother allegedly died during childbirth and their father 'disappeared' during the Civil War. One day, Montse finds the upstairs neighbour, Carlos, injured on the stairs with a broken leg. She takes him in and begins caring for him, only there are things she doesn't know about Carlos and he in turn doesn't quite understand how much of a crush she is developing for him. The resulting action provides an edge of your seat journey, fusing exuberant gore with tense (and at time wickedly funny) horror. Produced by Alex de la Iglesia, this impressive debut is rooted in a wonderful central performance by Macarena Gómez as the deranged Montse, and provides further evidence of the distinctive strengths of contemporary Spanish horror.
Maria Delgado