Shot! The Psycho-Spiritual Mantra of Rock
Energetic, psychedelic rock 'n' roll documentary that captures the life and times of Mick Rock, creator of images as iconic as his subject matter.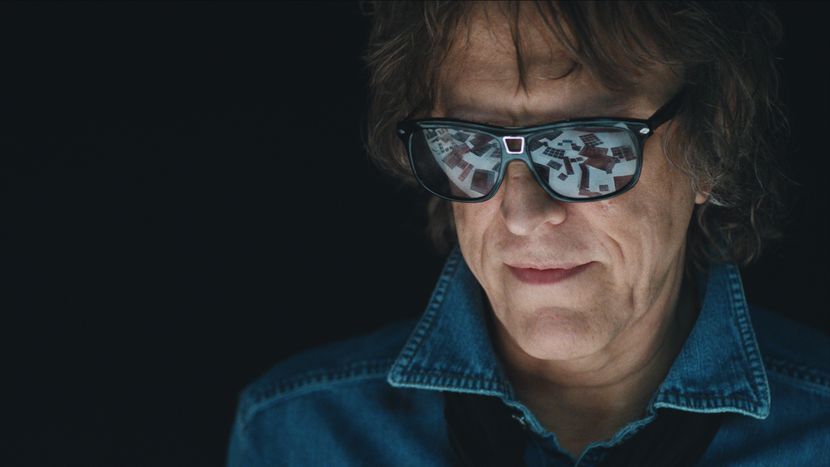 Dir Barnaby Clay
Prod Monica Hampton, Sal Scamardo, Marisa Polvino, Jim Czarnecki, Danny Gabai
With Mick Rock
USA 2016
98min
Prod Co Vice, Straight Up Films, RockEye Productions
These members of the filmmaking team are expected to attend the festival:
Marisa Polvino, Producer
See the full list of visiting festival guests. Please note that we can't guarantee guest attendance at any particular screening.
Telling the story of a living legend might seem an ambitious task for a directorial debut, but director Barnaby Clay handles his subject with aplomb. Mick Rock is a photographer whose life and times reflect those of the rock 'n' rollers he photographed. With a wild array of personal stories, revelations and a rich archive of images, footage and audio recordings – many of which have never been heard or seen before – Clay unfolds Rock's remarkable life. Starting out in the 1970s, Rock forged close friendships with the holy trinity of Iggy Pop, Lou Reed and David Bowie, producing a series of iconic images that defined the era and made him the most sought-after photographer in the business. His work is presented here in all its magnificent glory, confirming that Rock is as important an artist as many of the icons he photographed. And Clay's film is as enigmatic and downright cool as its subject matter.
Stuart Brown