Sherpa
Tragedy and mayhem on Mount Everest incredibly captured in this gripping and urgent documentary.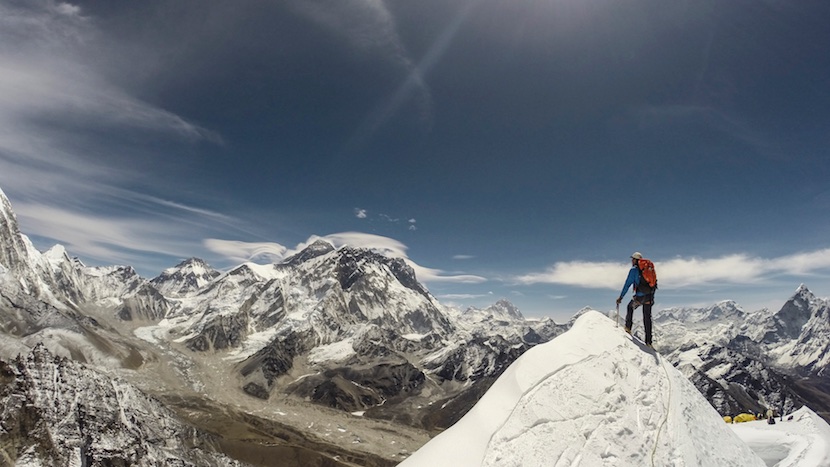 Director Jennifer Peedom
Producers Bridget Ikin, John Smithson
Australia-UK 2015
96 mins
UK distribution Universal

An ethnic group living in the Himalayas, Sherpas are expert mountaineers and an inherent part of the Everest climbing industry as guides, climbing supporters or porters, although their safety is often of little concern to tourist climbers or the Nepalese government. When documentary filmmaker Jennifer Peedom set out to chronicle their deteriorating relationships with westerners in April 2014, little did she expect to arrive a few days before one of the mountain's deadliest avalanches, in which sixteen Sherpas died. From the heart of this tragedy, which provoked mayhem and outrage in one of the world's most breathtakingly beautiful regions, emerges an extraordinary and gripping film. Peedom succeeds in sensitively capturing the raw and conflicting emotions of mourning Sherpas, as well as disappointed tourists and tour organisers trying to protect their interests. Strikingly shot and with an incredible access, this is an urgent, morally complex, but deeply humane account of the darker side of mountaineering.
Laure Bonville
Image gallery