Sherlock Holmes
Long thought missing, this early film version of Arthur Conan Doyle's detective series is a key to understanding the cinematic representation of Sherlock Holmes.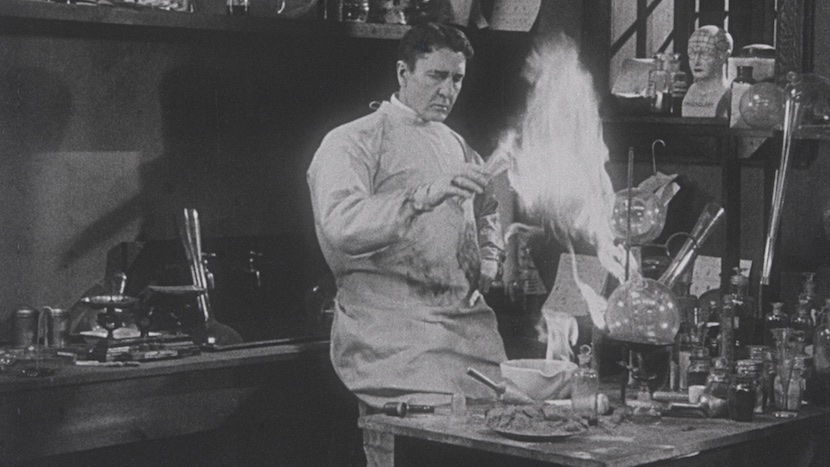 Director Arthur Berthelet
Screenwriter HS Sheldon
With William Gillette, Ernest Maupain, Marjorie Kay, Edward Fielding
USA 1916
116 mins
News that a long sought-after Sherlock Holmes film had been found caused a sensation amongst fans of the great detective. It was based on the popular play by William Gillette and links film representations back to this key stage work in the Holmesian canon. Gillette made a unique contribution to our image of how Holmes looks and to the development of the character of Moriarty. Gillette's performance is the key thing to watch out for here. And for Chaplin fans, there is a chance to see the character of Billy in action, which he played on stage back in 1903. Beautifully restored and tinted by Rob Byrne of the San Francisco Silent Film Festival this is a must see for all Sherlock fans.
Bryony Dixon
This film was found in the collection of La Cinémathèque Française in 2014. It has been restored by La Cinémathèque Française and San Francisco Silent Film Festival & Film Preservation Society. Live accompaniment: Neil Brand (piano), Günter Buchwald (violin) and Jeff Davenport (percussion and sound effects), playing a semi-improvised score based on melodies by Neil Brand and originally commissioned for La Cinémathèque Française.
+ A Canine Sherlock Holmes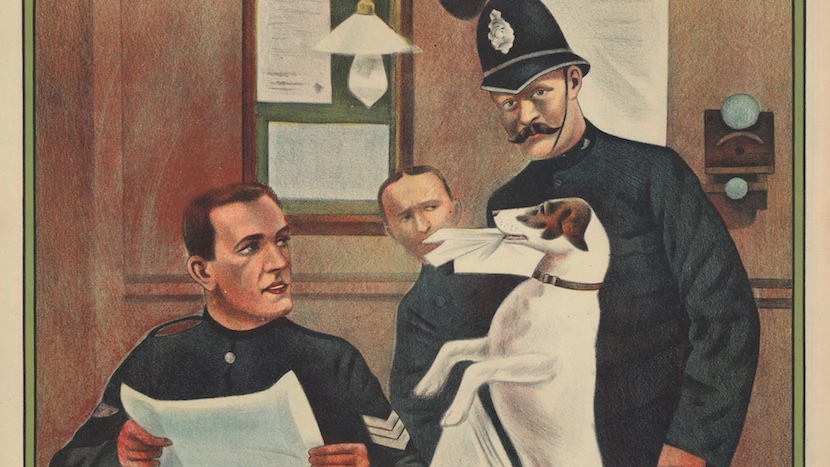 Director Stuart Kinder
UK 1912
14 mins
Archive Loans EYE Filmmuseum
A Holmes-themed short film to accompany the restored, long thought missing silent detective drama.
Image gallery