Serena
Murder and ambition drive this sweeping melodrama, set in a depression-era North Carolina logging town and starring Jennifer Lawrence and Bradley Cooper.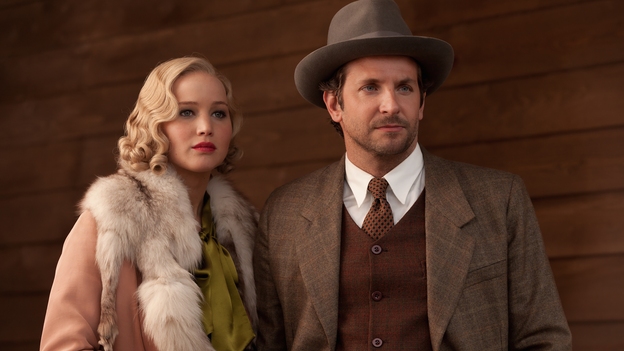 Director Susanne Bier
Producers Nick Wechsler, Susanne Bier, Todd Wagner, Ron Halpern, Ben Cosgrove, Steve Schwartz, Paula Mae Schwartz
Screenwriter Christopher Kyle
With Bradley Cooper, Jennifer Lawrence, Rhys Ifans
USA

2014

102 mins
UK distribution STUDIOCANAL
Three bold, distinctive films in as many years (including A Second Chance, also screening in LFF 2014) is a considerable feat for any director, made even more impressive given Serena features two of the planet's biggest stars in Bradley Cooper and Jennifer Lawrence and an ambitious, scaled-up production that offers lush period detail of depression-era America. Based on Ron Rash's North Carolina-set novel about logging magnate George Pemberton (Cooper) and his ruthless, brilliant wife Serena (Lawrence), the 'perfect' couple's master plans come unstuck when they discover she can't bear children and that George previously fathered a child out of wedlock. With a strong supporting cast of Brits (Toby Jones, Sean Harris and a villainous Rhys Ifans), this is an enjoyably traditional, extravagant melodrama of bitter jealousy, murder and cold, unforgiving ambition. Lawrence in particular is a treat, playing Serena with an evil eye Bette Davis might have envied.
Tricia Tuttle