Sembène!
The godfather of African film and a cinematic pioneer gets the homage he deserves with this fascinating portrait.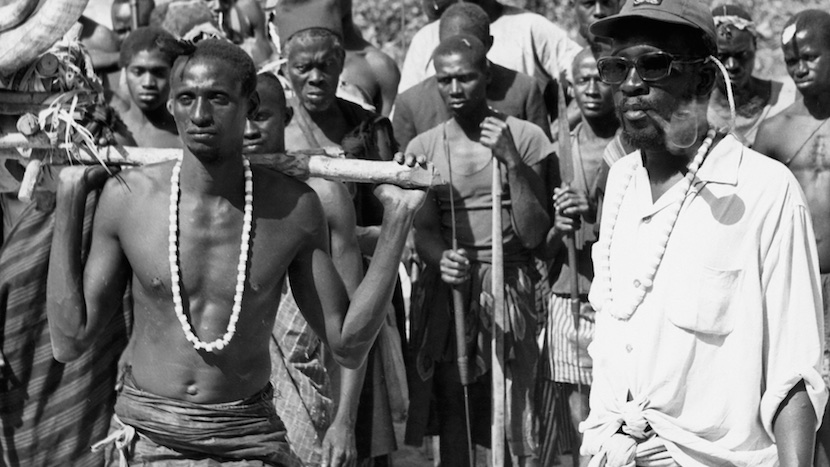 Directors Samba Gadjigo, Jason Silverman
Producers Samba Gadjigo, Jason Silverman
Screenwriters Samba Gadjigo, Jason Silverman
USA-Senegal 2015
89 mins
Sales The Film Sales Company
This incisive documentary chronicles the life of the internationally acclaimed filmmaker, considered by many to be the father of African cinema. Ousmane Sembène was a self-taught novelist and filmmaker. His ambition was to make films that would reach a vast African audience, from the illiterate to the educated. He dropped out from school when he was in the fifth grade and left Senegal, embarking on a journey that took him to Marseille where he worked as a docker. It was following an accident and the subsequent months lain in bed that Sembène began writing. From there he attended the Gorky Film Institute in Moscow and shortly after directed his first short film. Samba Gadjigo and Jason Silverman's film details Semebène's transformation into a world class filmmaker, through personal recollection, archive footage and the magnificent films he made. It is a fitting tribute to one of cinema's great pioneers and storytellers. The director's stunning feature debut Black Girl is also screening in the LFF.
Keith Shiri