Self Made
Boreg
An Israeli and a Palestinian woman swap roles in this mordantly funny drama from Israel.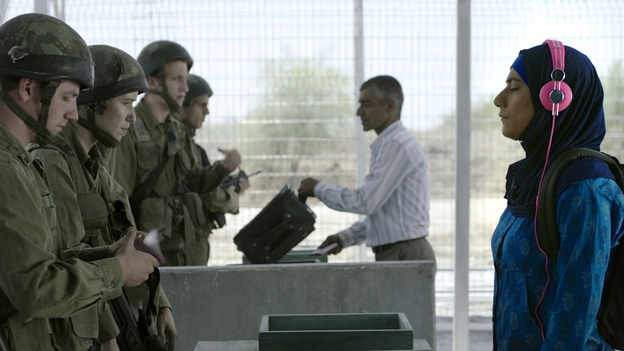 Open image gallery
Director Shira Geffen
Producers David Mandil, Moshe Edery, Leon Edery
Screenwriter Shira Geffen
With Sarah Adler, Samira Saraya
Israel

2014

91 mins
Sales WestEnd Films
Self Made's opening scene sees a young woman sleeping contentedly, only for her bed to suddenly give way and collapse underneath her. It is a moment that is at once dreamlike and shocking, and it sets the tone for the rest of Shira Geffen's wildly inventive drama. The woman is Mihal, a Jerusalem-based conceptual artist (played by Sarah Adler), and on ordering a new bed she inadvertently causes Nadine (Samira Saraya), a Palestinian working at the furniture firm that supplies the replacement, to lose her job. From such a small domestic detail, Geffen spins of tale of multiplying unintended consequences that sees these two women from either side of the Israeli-Palestine border swap roles and live out each other's identity. The results are exhilaratingly provocative, mordantly absurd and full of oblique and lacerating insights that probe the on-going political difficulties of the region.
Edward Lawrenson